The video showed a certificate of entitlement previously fact-checked by Rappler along with footage of Marcos' opening statement at the 42nd ASEAN Summit in Indonesia
Claim: President Ferdinand Marcos Jr. discussed his family's alleged gold bullion account in his opening statement at the 42nd Association of Southeast Asian Nations (ASEAN) Summit in Labuan Bajo, Indonesia on May 10.
Rating: FALSE
Why we fact-checked this: As of writing, the Facebook video has over 381,000 views, 24,000 reactions, 2,700 shares, and 1,500 comments.
The title of the video makes reference to a Marcos account in Indonesia, and an image of a supposed bank certificate is briefly shown, along with footage of the President speaking at the summit. 
Not mentioned: Marcos did not mention his family's alleged gold bullion account in his opening statement at the ASEAN Summit.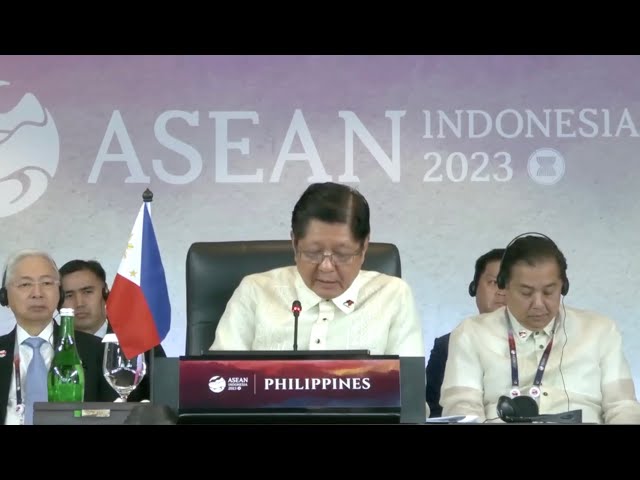 Topics discussed: In his speech, Marcos said that the following should be made priority areas by the regional bloc:
Uphold international law and the international rules-based system 
Commit to the principle of free trade and a multilateral trading system
Urge developed countries to fulfill their longstanding commitments to the Paris Agreement 
Marcos also asked his fellow leaders to support Timor-Leste's ASEAN membership.
Debunked certificate: Rappler has previously debunked the alleged certificate of entitlement shown at the start of the video. The amount of gold stated on the document – 1.2 billion metric tons – is impossible because total above-ground stocks of gold had only reached 208,874 tons as of February 2023. – Lorenz Pasion/Rappler.com

Keep us aware of suspicious Facebook pages, groups, accounts, websites, articles, or photos in your network by contacting us at factcheck@rappler.com. You may also report dubious claims to #FactsFirstPH tipline by messaging Rappler on Facebook or Newsbreak via Twitter direct message. You may also report through our Viber fact check chatbot. Let us battle disinformation one Fact Check at a time.