This is AI generated summarization, which may have errors. For context, always refer to the full article.
A female weightlifter, boxer, and skateboarder, alongside a male gymnast, mark the beginning of 'endless possibilities' for young girls and boys looking to pursue their passions in sports that may not be 'in line' with their gender
Olympic medalists Hidilyn Diaz and Nesthy Petecio made strides beyond their legendary victories when they won the titles as women in stereotypically masculine sports.
Hidilyn won the Philippines' first Olympic gold medal for the 55kg weightlifting event in the 2020 Tokyo Olympics. The second medal for the Philippines went to Nesthy, who clinched silver for the women's boxing featherweight division.
After Nesthy's victory on Tuesday, August 3, she dedicated her win to the LGBTQ+ (lesbian, gay, bisexual, transgender, queer+) community in an international press conference in Tokyo.
"Para rin po sa LGBTQ community ang laban na 'to (This fight is for the LGBTQ community)," said Nesthy.
"I am proud to be part of the LGBTQ community. Sulong, laban (Move, fight)!"
Meanwhile, Margielyn Didal captured hearts as a Filipina skateboarder, and Carlos "Caloy" Yulo was the Philippines' pride in gymnastics this Summer Olympics. In Caloy's case, it was a man in a stereotypically feminine event.
Typically gendered ideas of sports did not stop the athletes from pursuing their passions and giving their best for the country. For LGBTQ+ community members Nesthy and Margielyn, they even used their time in the spotlight to take pride in their identities.
For two advocates, the athletes served as an inspiration for young girls and boys looking to pursue sports that may not be "in line" with their gender.
'Call for inclusion'
In the Tuesday press conference, Nesthy encouraged other members of the LGBTQ+ community to pursue their dreams.
"Kahit anong gender natin, basta may pangarap tayo, laban po. Hayaan mo yung mga taong may mangda-down sa 'yo, kung ano ang sasabihin nila," she said.
(No matter what our gender is, as long as we have a dream, we fight. Ignore people who bring you down and the things they say.)
EnGendeRights Executive Director Claire Padilla said Nesthy's dedication to the community was a "strong call for the fight for diversity and inclusion."
"Women and LGBTIQ people have come a long way in breaking gender stereotypes and sexism by not just participating, but excelling in Olympic events, such as weightlifting, boxing, and skateboarding," said Padilla.
Meanwhile, Young Feminists Collective co-founder Shebana Alqaseer said the athlete's representation was just the beginning of "endless possibilities" for young girls and boys.
"Sana after nito, wala na tayong maririnig na (After this, I hope we don't hear any more) 'this is for girls only or for boys only,' or 'you can't do this because you're a girl,'" said Alqaseer.
Role of parents, schools
Margielyn Didal, who finished in seventh place in the skateboarding women's street event, has been outspoken in interviews about her strong support system, from her parents to her girlfriend.
"Nagpapasalamat ako sa parents ko dahil pinalaki nila ako nang maayos, sinuportahan nila kung ano iyong gusto ko kahit pasaway ako. As an LGBT din, tanggap ako ng parents ko. 'Yun lang, mahal ko po sila," Margielyn told ABS-CBN in 2018, wiping tears on her father's sleeve.
(I want to thank my parents because they raised me well and supported my aspirations even if I misbehaved. As an LGBT member, my parents accepted me. That's all, I love them.)
Feminist researcher Alqaseer said one way to foster a gender-sensitive environment at home was for parents to "go beyond the norm."
She cited introducing the stories of the Filipino Olympians as one example, along with other examples of men and women breaking stereotypes.
Beyond the family, schools and institutions could also serve as avenues to normalize these themes for children.
In her work dealing with LGBTQ+ rights, Padilla recalled receiving reports of certain schools doing "femininity tests" for members of their women's basketball teams who expressed masculine gender expression. The school administrations called the student-athletes' attention to "be more feminine."
This "clearly discriminates against one's sexual orientation, gender identity and expression," said Padilla.
"Schools, parents, and the whole of the Philippine population should eliminate gender stereotypes in sports. People, especially women and LGBTIQ, who have long experienced discrimination in engaging in sports should be encouraged to join whatever sport they may be interested in," she added.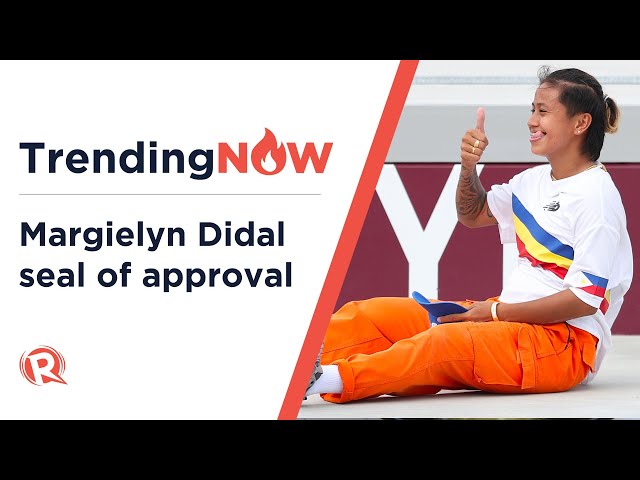 But the fight for gender equality goes beyond sports, as Alqaseer said there was a need for policy reforms and legislation to strengthen the push against gender-based discrimination.
"We see the praise for Hidilyn and Nesthy, but it should also go beyond them as individuals. We should invest in our athletes and our institutions – and part of that is providing the space that the next Hidilyn, or Nesthy, or Caloy would need in the future to excel regardless of their gender," said Alqaseer.
The anti-discrimination bill, or the sexual orientation, gender, identity, and expression (SOGIE) equality bill remains pending in the 18th Congress. – Rappler.com