This is AI generated summarization, which may have errors. For context, always refer to the full article.
The Philippines reigns in Mobile Legends as esports makes it to the ASEAN Para Games as a demo sport, while para javelin thrower Evaristo Carbonel clinches the 12th gold for the country
MANILA, Philippines – Even in the ASEAN Para Games, the Philippines is king in Mobile Legends.
The Philippines bagged an esports gold in Mobile Legends and clinched another one in para athletics on Monday, June 5, as it improved to 12 golds in Phnom Penh, Cambodia.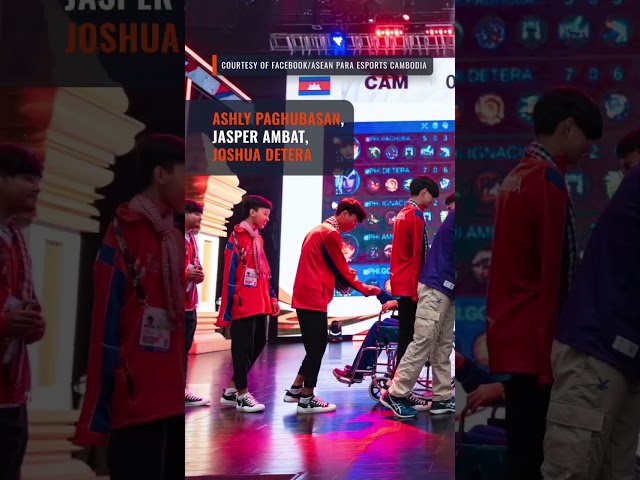 Chester Gonzales, a former player for Nexplay Esports in the Mobile Legends Professional League Philippines, showed the way in a 3-0 dismantling of Malaysia in the best-of-five finale.
Ashly Paghubasan, Jasper Ambat, Joshua Detera, and Marvin Angelo Ignacio also made up the team coached by Francis Glindro, who guided the Philippines to a third straight Mobile Legends crown in the Southeast Asian Games.
The Mobile Legends mint, though, does not count in the medal tally since esports is a demo sport in this ASEAN Para Games.
Evaristo Carbonel nailed the Philippines' 12th gold as he ruled the men's javelin throw F11 with a heave of 23.98m.
Carbonel bested home bets Roeun Rin (18.28m) and Lach Ryna (17.88m), who settled for silver and bronze, respectively.
The Philippines bagged a total of four official golds on Monday, with the other three coming from para javelin thrower Cendy Asusano and para swimmers Gary Bejino and Ariel Joseph Alegarbes.
With four more days left, Team Philippines looks to eclipse its 28-gold haul in the previous edition in Surakarta, Indonesia last year. – Rappler.com