This is AI generated summarization, which may have errors. For context, always refer to the full article.
The P-pop trailblazers strike gold as their 'Gento' dance challenge continues making rounds online
MANILA, Philippines – It's been quite a hectic year so far for SB19 to say the least. 
In June, the P-pop boy group entered Billboard's World Digital Song Sales chart with their latest comeback single "GENTO" alongside artists like Selena Gomez and BTS.
They also embarked on their PAGTATAG! world tour, and just concluded all 10 dates of its North American leg. In between concerts, they made multiple television appearances in US shows while their fanbase A'TIN won Billboard's Fan Army Face-Off 2023.
SB19 also lent their signature vocals and lyrics to a remix of American singer JVKE's viral track "Golden Hour." In September, the P-pop act shared the stage with JVKE as he closed his What Tour Feels Like tour in Boston.
But perhaps what really thrills their fans is that "GENTO" has been conquering both the airwaves and social media since it was released in May. And while SB19 has been taking the international scene by storm, other artists have definitely gotten the memo.
Here are some of the international personalities who have taken on the dance challenge:
Minzy of 2NE1
One of the earliest international celebrities to hop on the dance challenge was 2NE1's main dancer. When she posted her take on "GENTO" on July 2, she disclosed that it was fellow 2NE1 member Dara who recommended the challenge to her.
Chachi Gonzales
The America's Best Dance Crew alum and choreographer granted the requests of her Filipino fans and danced to "GENTO" on May 25.
Eunhyuk of Super Junior
The rapper and main dancer didn't miss out on the trend and posted his challenge on Sunday, September 3, even garnering a "Sheeeesh" of approval from SB19 members themselves in the comments.
San and Mingi of ATEEZ
SaN got all fired up for his version of SB19's choreography which was posted on August 24. Mingi also performed the challenge to their Chile crowd on August 30.
Jungwon of ENHYPEN
The boy group's leader is one of the latest K-pop stars to have joined in on the challenge. The TikTok posted on August 30 has amassed over 4 million likes and counting.
Jacob, Sunwoo, and Juyeon of THE BOYZ
Members of the K-pop boy group have taken a particular liking to the SB-19 track by not only sharing their own cover on TikTok, but even dancing the point choreography on multiple tour stops in Southeast Asia as well as the KCON LA 2023 main stage.
J-Min, Hangyul, and Muzin of BAE173
K-pop boy group BAE173 also got in on the dance craze, with members J-min, Hangyul, and Muzin giving it their all in this Youtube Short posted August 27.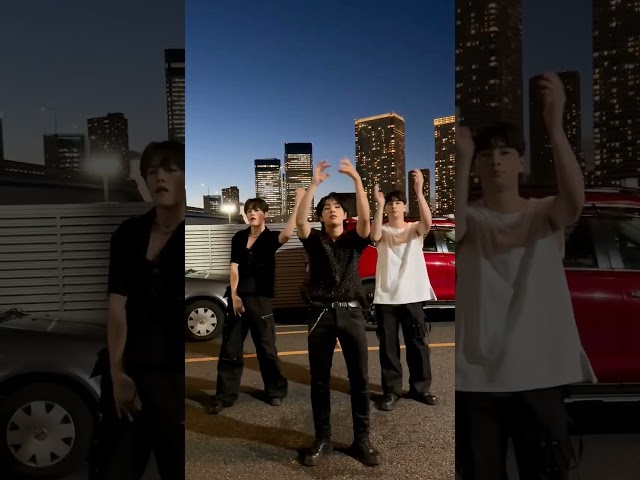 CRAVITY
Members Hyeongjun and Taeyoung first showed love for the track on TikTok, until the rest of the boy group followed suit by performing the challenge live in their Manila concert on August 5.
Haeun, Yue, and Chanty of Lapillus
Members of the K-pop girl group posted day and night covers of the song on June 3.
Aiki
The choreographer from Street Woman Fighter didn't pass on the latest viral dance challenge, taking to TikTok as one of the first K-personalities to provide their spin on "GENTO" on May 29.
Kaiho and Shunsei of OCTPATH
Members of the J-pop group are all smiles dancing to "GENTO" on their Tiktok posted on June 4, even sneaking in a few goofy moves towards the end.
Rintaro and Noa of WATWING
WATWING's two members were brimming with swag in their version of "GENTO" which was shared on TikTok on June 21.
K of &TEAM
The main dancer of the Japanese boy group definitely slayed his rendition of "GENTO" on August 19.
AVEMOVES
The German masked dancer danced to the P-pop song during his stay in Japan as posted on June 21.
Archen Aydin
The Thai-Turkish Star and Sky actor showed off his dance moves for his fans on TikTok on August 6.
MIRAE
The K-pop boy group brought the "GENTO" challenge to two appearances – 1theK Originals' Count Dance as well as the South Korean television show After School Club.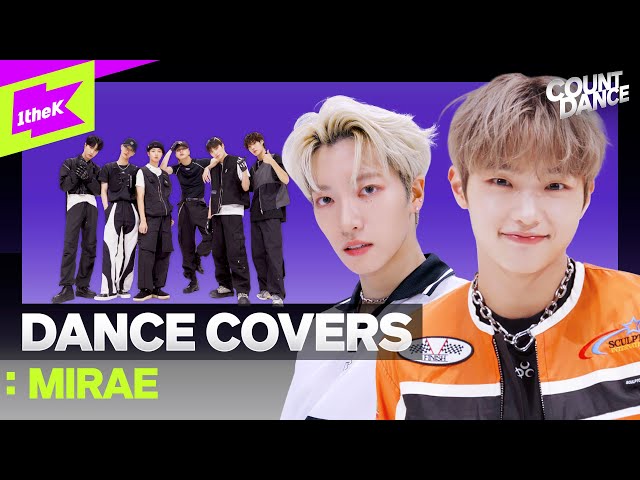 Lea Navvab Huening
The Korean social media personality and sister to TXT's HUENING KAI and Kep1er's Huening Bahiyyih went up for the challenge on June 26.
SB19 is composed of members Pablo, Stell, Ken, Justin, and Josh. The five-piece act stands at the forefront of the P-pop genre, breaking records with songs like "Bazinga," "WYAT," and "GENTO."
Which international artists do you want to see take on SB19's "GENTO" challenge next? – Rappler.com