Sam stuns with her gold ensemble, which was created to raise awareness on the endangered Philippine eagle
Samantha Bernardo has made it to the top 10 at Miss Grand International's national costume competition.
The Philippine bet wowed viewers with her eagle-inspired national costume, designed by Patrick Isorena. The costume was designed to raise awareness for the Philippine eagle, which is endangered due to the loss of its natural habitat.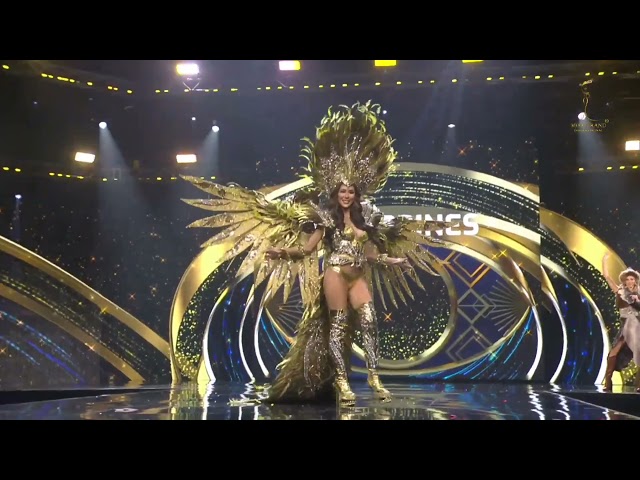 She made it to the top 10 based on online votes, alongside the contestants from Cambodia, Indonesia, Guatemala, and Ecuador. Rounding out the top 10 are contenders from Japan, Thailand, Vietnam, Malaysia, and Panama, as selected by the pageant's judges.
Three countries will be given the national costume award this year.
Sam has been a front runner in the competition, thrilling Pinoy pageant fans who have yet to see a Filipina win the Miss Grand International crown. She made it to the top 10 in the swimsuit competition and led the Top 5 for the Miss Popular Vote title. She also stood out for her signature "granada walk" at the pageant's preliminary competition, held on Friday, March 26.
The finals night of Miss Grand International will be held in Bangkok on Saturday, March 27, at 8 pm, Philippine time. – Rappler.com