'We need to see others as more than just consumers, but rather, as fellow creators'
I had never heard of the term hallyu when I met my would-be husband, a Korean, in 1999. Seven years later, when we walked down the aisle, the phenomenon it describes was just taking off in the Philippines courtesy of Korean TV dramas, or Koreanovelas, as they were known. In those early days, when people learned I was seeing a Korean, I would sometimes be asked, "Are you sure he's not a Moonie?" Nowadays, when I mention where my husband is from, I am more likely to hear references to K-pop, and to be told, "Wow, you have an oppa!" It's funny, because though I love Korean food and was briefly infatuated with the TV series Lovers in Paris in the mid-noughties, I have not really caught the K-bug.
A month ago, while in Glorietta to meet a friend over drinks, I stumbled upon a K-pop dance fest sponsored by Spotify. K-pop blared from speakers while crowds of young people milled around the atrium. Every now and then, on some cue indecipherable to my untrained ear and eye, the milling would cease and a dozen or so teens would gather at the center, dancing to the beat in perfect sync. Sometimes, the posse would break up and a lone dancer would be left in the limelight, moving in a manner both graceful and robotic, as seemed to me typical of K-pop.
It was hard not to get caught up in their enthusiasm. I knew some of those fans had not only mastered the choreography and assumed the dress code of K-pop, but actually learned to speak Korean out of sheer enthusiasm — sometimes with Korean TV dramas as their sole teacher. But I also felt an inexplicable sense of discomfort. I peeled myself away from the spectacle and went to meet my friend.
Days later, I found myself in the Korean embassy queuing for a visa. The hall was packed with applicants clutching their passports and sheafs of documents. There was a dedicated window for travel agents carrying thick bundles of applications. Korea, it seemed, was drawing a large share of the "revenge travel" traffic, and K-pop, again, was undoubtedly a factor.
But I was traveling to Korea for something more old-school. I arrived in Incheon two weeks after and was met at the airport by two young women carrying a sign that read "4th Asian Literature Festival." Mei, one of the event organizers, and Mary, my close-in interpreter, ushered me into a taxi, which took us to Yongsan Station, from where we would catch our train to Busan — er, Gwangju.
This was my sixth or seventh visit to Korea, but my first time in Gwangju. I had heard a lot about the city for two reasons: history and art, which is another way of saying the Gwangju Uprising and the Gwangju Biennale, of which the literature festival was a part.
Gwangju is a city of 1.5 million people located in the southwest part of South Korea, around 270 kilometers from Seoul as the crow flies. Its center of gravity is a sprawling cultural complex opened in 2015, the Asia Culture Center (ACC), built around the site of the May 1980 protests against martial law (which began on May 18, hence popular reference to it as 5.18), in which hundreds of protesters were gunned down by the military. The massacre might have gone unnoticed by the rest of the world if Juergen Hinzpeter, a German journalist then based in Japan, had not traveled to Gwangju and clandestinely filmed it, smuggling the footage out of the country in a large biscuit tin.
The event organizers gave us a guided tour of the complex before the festival's official opening. It started at a low white building that once served as the Provincial Hall of South Jeolla province, and was the site of the final stand of the protesters. Now serving as the ACC Culture Exchange, it is in the process of being fully restored. Even the tree standing sentry outside the building had portions of its trunk marked with tape, where bullets remained lodged from the sordid historical chapter.
The rest of the complex, a vast maze of exhibition halls, gallery spaces, theaters, libraries, lounges, and playgrounds surrounded by gardens with striking sculptural installations, was built from scratch. Yet in spite of its size and cutting-edge architecture, it blended well with the surrounding city and imparted a sense of being organic. Our tour guide explained the designer deliberately kept the buildings low and opted to build underground so as not to compete with Gwangju's tallest peak, Mt. Mudeung.
Inside those rambling buildings, over the next three days, I joined a couple of dozen writers from Singapore, Taiwan, Turkey, and Vietnam, as well as from Korea, in a similarly rambling conversation about "Asia's Lost Faces," the theme of the festival.
It was in the panel discussion on Asia's young people, where I was invited to take part, that I gleaned what might have prompted my sense of discomfort watching the K-pop dance fest in Glorietta a few weeks back. In her presentation, the young novelist Park Seo-ryeong talked about the reality of discrimination experienced by non-Korean K-pop artists and fans. "They are not Koreans, but they love Korea more than anyone, and for that they are despised," she wrote.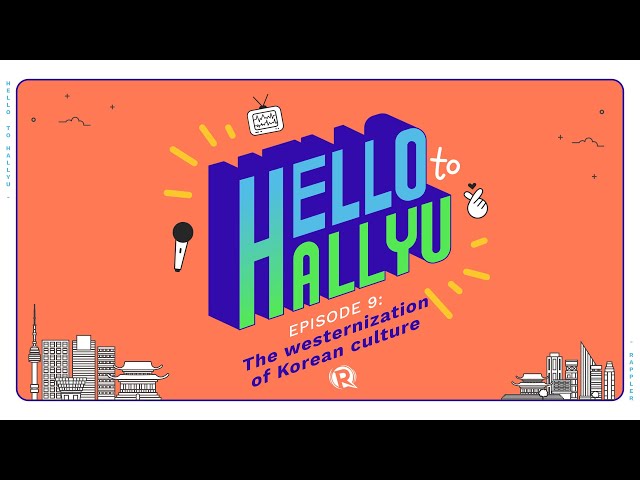 Certainly, not everyone despises foreign K-pop fans. After all, K-pop has been a boon to Korea. K-pop, after all, along with the larger hallyu phenomenon, is mainly about selling a brand. Fans and followers are a market for K-dramas, K-music, K-dance, and K-what-have-you. A market for multi-step skincare products and for tteokboki and soju and ssamgyupsal. A market for Korean-made mobile phones and home appliances. In a way, K-pop is a kind of sophisticated and seamless advertising campaign.
The K-poetry I heard in Gwangju, if I might call it that, differed somewhat. It was not trying to sell something. It was a witnessing, a memorial, grappling with the fraught history of the city as well as other thorny themes like climate change and war.
Moreover, during the poetry night held on the second evening of the festival, the lineup included not only Korean poets, but also foreign ones. Alvin Pang from Singapore and Bejan Matur, a Kurdish writer from Turkey, recited their verses and were accorded the same attentive hush and appreciative applause as their Korean counterparts. The Asian Literary Award was presented to Shi-jong Kim, a zainichi Korean – a term for an ethnic Korean living in Japan – who writes in Japanese.
This was art, I thought, as opposed to advertising. Poetry as opposed to promotion or propaganda. Where the latter is unilateral, closed, and hierarchical, the former is dialogical, open, and equal.
At dinner on the first night, I sat across Ms. Kim Soo-woo, a Korean poet from Busan who had translated the works of the Spanish writer Jose Marti into Korean. With the help of my interpreter, she told me she admired the works of Jose Rizal. She called him a genius. Then, at dinner on the final night, the event's lead curator came over to our table and let it drop that they would always be grateful to the Philippines and Turkey (Bejan was at the table as well) for coming to South Korea's aid during the Korean war.
The festival's theme questioned how our image, as Asians, tended to be shaped by the perspective of outsiders. It is time we overcame that and started seeing ourselves and each other, drawing on our common regard for each other as a basis of solidarity, it was suggested.
To do this, we need to find level ground on which to stand and look in each other's eyes. We need to build with an awareness of and sensitivity to our neighbors instead of trying to outstrip and overshadow each other, in the same way the ACC was built to complement, not compete with, Mudeungsan.
We need to see others as more than just consumers, but rather, as fellow creators. This was the lesson I took from Gwangju. And I didn't have to smuggle it out in a biscuit tin. – Rappler.com
Catherine Torres is a writer and development worker. She is the author of the National Book Award-winning Mariposa Gang and Other Stories and the YA novel Sula's Voyage.