The Olympic medalists, who both serve in the military, receive the awards for their successful Olympic stints
As another reward, the Armed Forces of the Philippines (AFP) on Wednesday, August 25, conferred military awards to gold medalist Hidilyn Diaz and bronze winner Eumir Marcial for their victories in the Tokyo 2020 Olympics.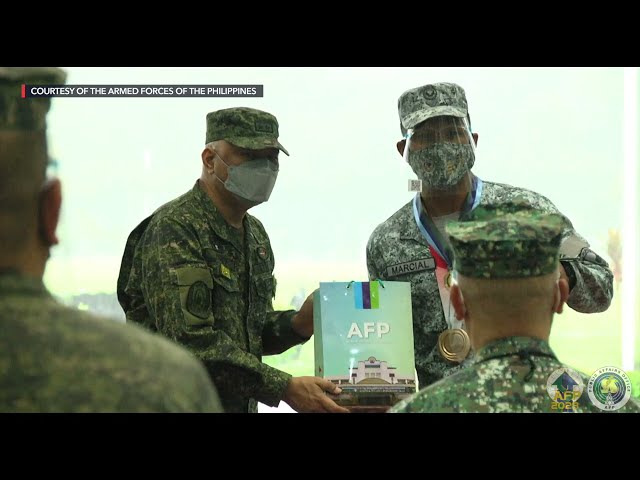 The military held the awarding ceremony at Camp Aguinaldo, Quezon City and honored Diaz and Marcial, who both serve under the Philippine Air Force Civil Military Operations Group.
Diaz, who holds the rank of Staff Sergeant, was awarded the Outstanding Achievement Medal with Second Bronze Anahaw Leaf for bringing the country's first-ever Olympic gold medal. Diaz clinched the top prize in the women's 55kg category of the Tokyo Olympics.
The Philippines' "golden girl" also received a plaque, a replica of the Philippine flag, and a simple token from the AFP.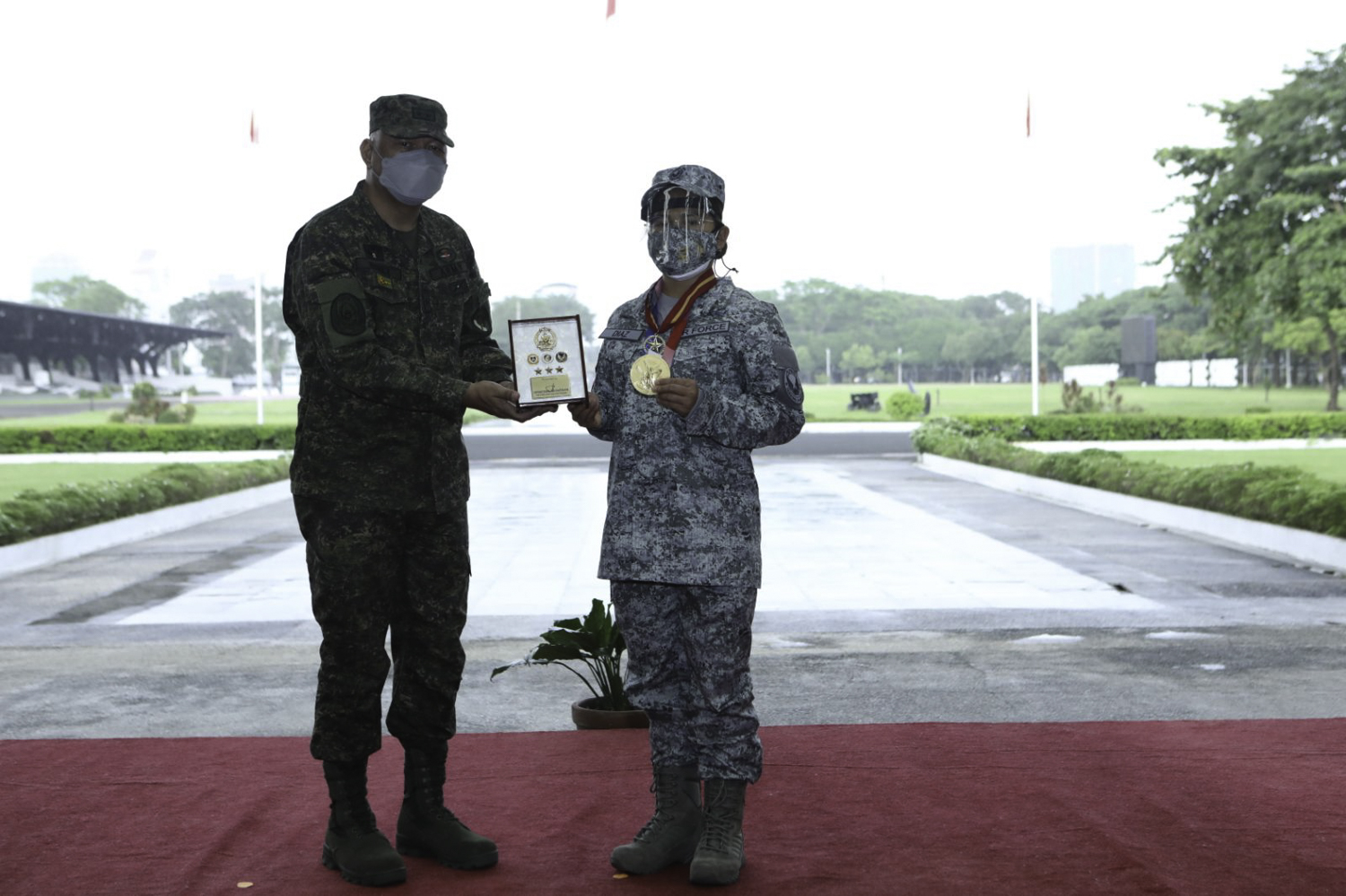 Meanwhile, Marcial, who holds the rank of Sergeant, received the AFP Chief of Staff Commendation Medal and Ribbon for his victory in the men's boxing middleweight division.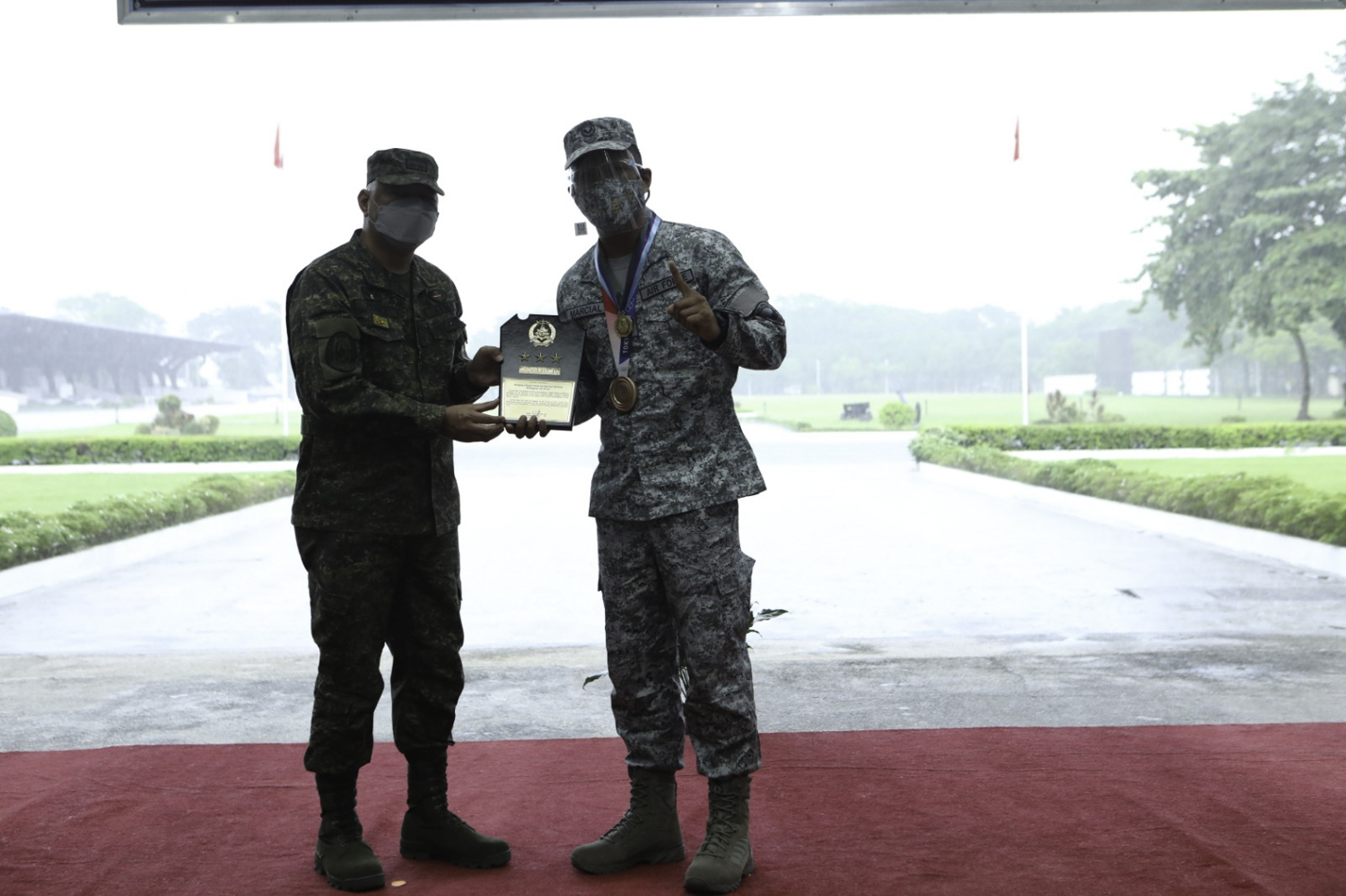 Aside from recognition, the military earlier promoted the military ranks of the two champions. From Sergeant, Diaz was promoted to Staff Sergeant, while Marcial was promoted to Sergeant from being Airman First Class.
The military also recognized Nesthy Petecio and Carlo Paalam, who both bagged silver medals in boxing.
The AFP offers a special enlistment program that allows Filipino athletes to directly enlist themselves in the military as regular personnel. According to the military, the enlistment provides the athletes access to training facilities and regular salary as AFP personnel.
Recently, Paalam and boxing champion Irish Magno joined the Philippine Navy through the said enlistment program.
Based on AFP's data, there are around 128 athletes and coaches who are part of the military, as of July 2021. The number includes 23 personnel from the army, 41 from the navy, and 64 from the air force. – Rappler.com