Iloilo City, taking a page from Bacolod, ramps up grassroots vaccination outreach with focus on barangays and workplaces. It has also vaccinated all inmates at the district jail.
A 24-hour vaccination drive starts in Bacolod City on Monday, August 30, as local officials plug holes to reach daily wage workers and urban poor communities.
The city approved an 8 pm to 8 am center on the second floor of a Jollibee branch near one of the busiest public markets here.
The city's Emergency Operations Center (EOC) told Rappler on Saturday, August 28, that the center will serve market vendors, transport workers, and others exempted from the curfew that starts at 8 pm and ends at 4 am. Bacolod's general community quarantine with heightened restrictions will continue until September 7, officials announced on Friday, August 27.
"This will thread the dayshift at the regular vaccination sites," City Administrator and EOC head Em Ang said.
"We're trying to plug all the holes in the vaccination program, recognizing that some economic frontliners have a hard time with the regular system," she added.
In Iloilo City, Mayor Jerry Treñas took a page from Bacolod and temporarily diverted resources from its mall-based "mega sites" to nine barangays with clusters of COVID-19 cases.
Treñas also halted the vaccination "open day" that allows walk-ins and non-residents of the city to avail of jabs. At the same time, vaccine teams have gone to workplaces of business process outsourcing (BPO) workers.
In the island province of Guimaras, the provincial police office said that COVID-19 has infected six members of the force.
Guimaras police provincial director Colonel Pablito Asmod said the first cop who tested got it from a child. A round of reverse transcription polymerase chain reaction or RT-PCR tests for his workmates found five others infected.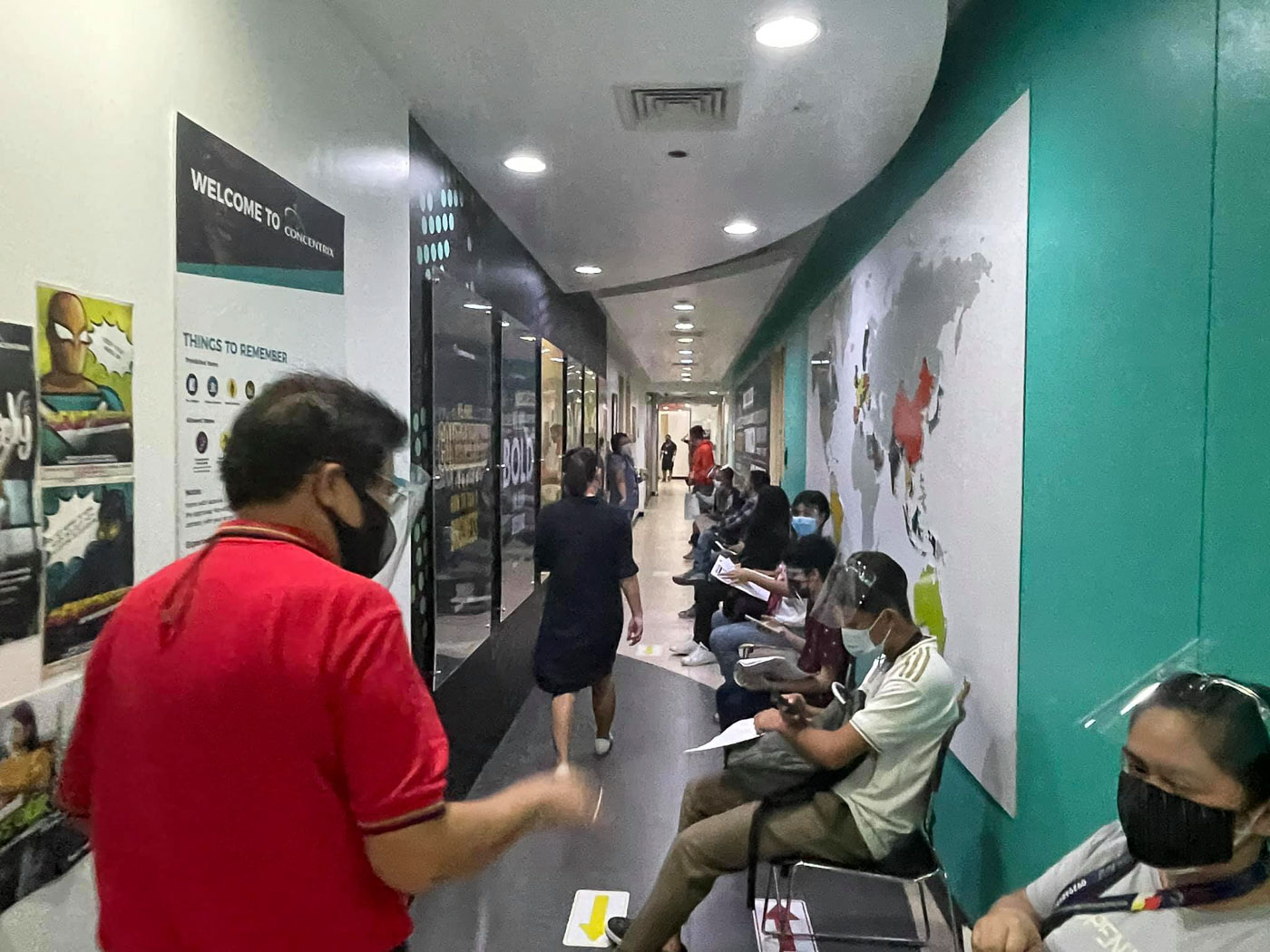 Aggressive vaccination drive
Every innovation, Ang said, comes with a team that talks to people to debunk misinformation that is a chief cause of vaccine reluctance.
Bacolod City Mayor Evelio Leonardia said new innovations in the city's vaccination drive aim to reach out to the city's economic frontliners outside of regular workers and the vulnerable urban poor.
As of Monday, August 23, the city announced it had met more than half of its 424,992 vaccination target. It has fully vaccinated 94,179 individuals and given first jabs to 156,242 others.
That number is expected to jump over this long weekend with a "big jab" drive that allows walk-ins who have preregistered but are having a hard time committing to an appointment.
Ang said Bacolod has six mall sites, a mall-based drive thru site, and 27 barangay vaccination centers that operate until around 3 pm to 4 pm daily.
But it has also placed temporary vaccination sites in subdivisions, the Hall of Justice, government offices, and private companies.
Day and night teams have gone to BPO workplaces. Over the last month, the city vaccinated almost 6,000 workers in an industry that has been hit by forced lockdowns due to outbreaks.
The city has two mobile vaccination buses, one owned by the local government and the other on loan from Vallacar Transit, Inc. These have gone around markets and transport hubs around the city, giving jabs to more than a thousand day workers. Leonardia often attends these vaccination rounds, encouraging this target group – many of whom have a hard time navigating the digital registration process – to take advantage of the mobile team's presence.
A shipment of 27,000 doses of city-procured AstraZeneca vaccines and 585 vials of Pfizer vaccines allocated by the national government to Bacolod arrived on Tuesday, August 24. Ang said they are part of the 650,000 doses of AstraZeneca vaccines procured by the city with local funds. The PLDT-Smart Foundation also donated 5,000 doses of AstraZeneca last week.
Iloilo tweaks vaccination campaign
Meanwhile, Iloilo City announced on Saturday that it had given first vaccine doses to more than 759 persons detained in the city district jail.
Jail Superintendent Mary Chanette Espartero said 121 women were among those who received jabs.
Espartero said the vaccine drive had improved morale among detainees, who had been under "absolute lockdown" for almost a year and a half.
"They have not seen their families face to face," Espartero said. "Hopefully, we can slowly open up the jail for visitation of their loved ones."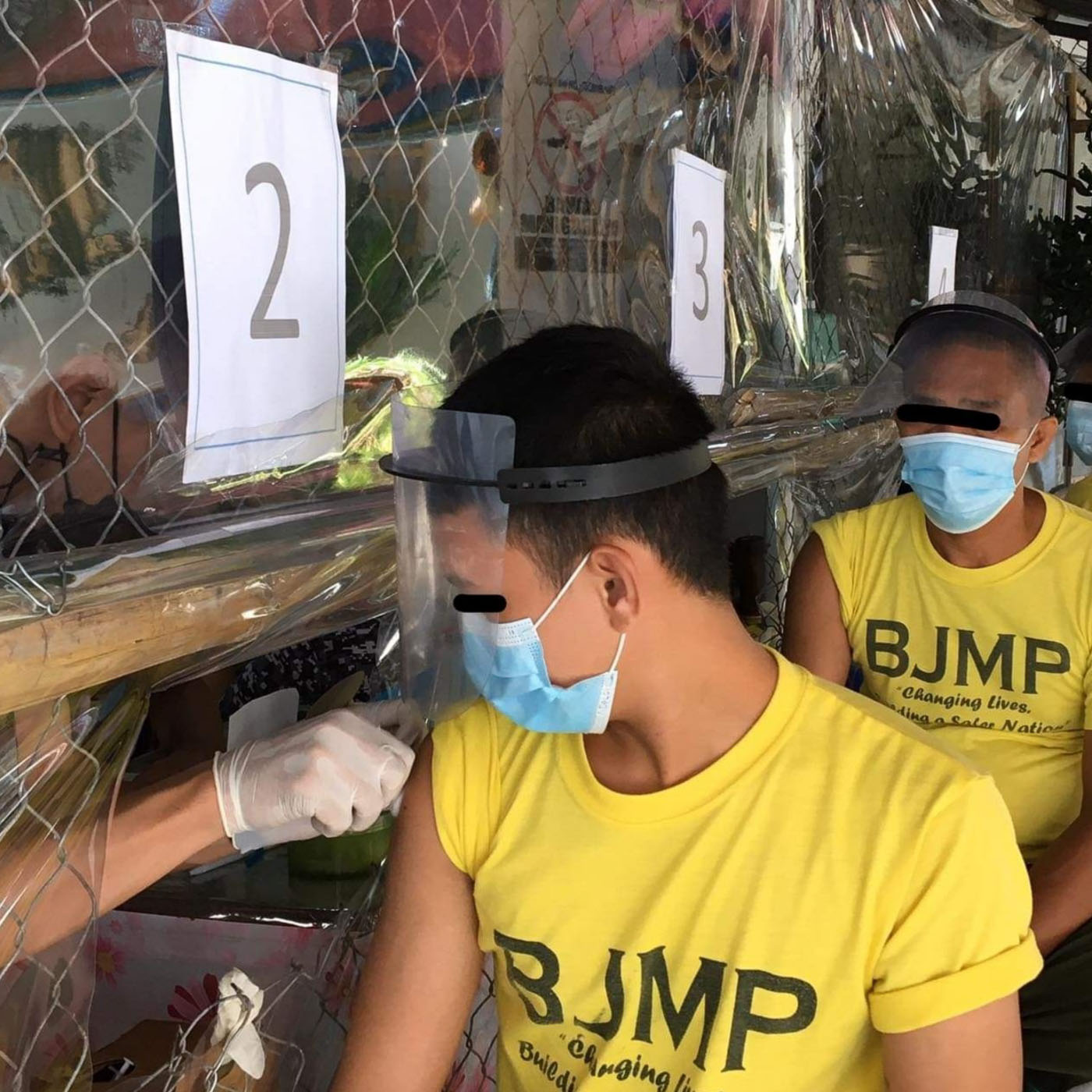 Iloilo's ramped-up barangay drive will start on Monday, August 30. The move follows barangays' appeal to bring vaccines nearer to people's homes.
"We need to help the barangays because they are asking us to go in to serve senior citizens and people with comorbidities," Treñas said on Saturday.
The mayor also cited rising infection rates and the need to curb mobility, with the city recording 11 new cases of the COVID-19 Delta variant and the Iloilo province reporting 16 cases.
After case numbers slid down to the 70s and low 80s in July, the city now has more than a hundred new cases daily. The province's case numbers remain above 300 daily.
On Friday, Iloilo City, which has a population of 474,250, registered 115 new COVID-19 cases, for a total of 1,468 active cases. Iloilo province, which has a population of 2.04 million, had 324 new COVID-19 cases and 4,312 active cases.
In contrast, Negros Occidental has only 56 new cases and 1,379 active cases. It has a 2.59-million population – the biggest in the region and fourth biggest in the country.
Bacolod, with a population of 538,045, has 56 new cases and only 880 active cases.
Iloilo City and the province have also started increasing bed capacity in their quarantine centers, and opened step up and step down centers for mild and moderate cases, after Bacolod said its case numbers started stabilizing with the implementation of a 100% in-facility isolation for COVID-19 positive individuals. – Rappler.com