According to a recent UNICEF survey of 1,400 households across Sierra Leone, Ebola survivors suffer high levels of stigma, shame and discrimination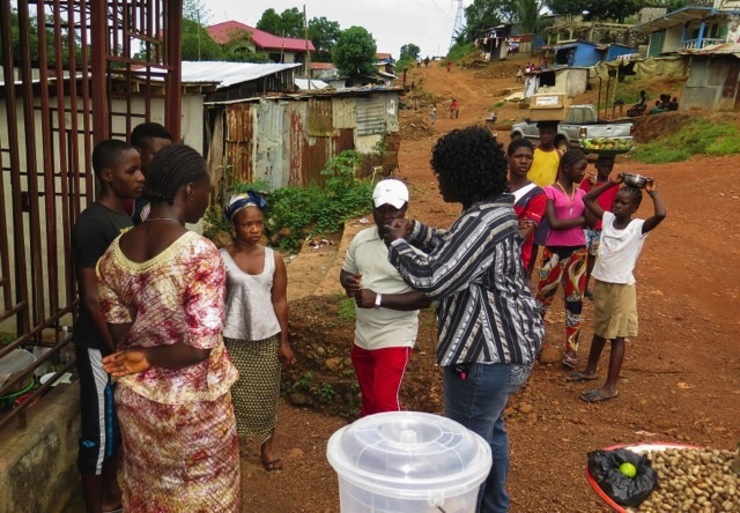 KENEMA, Sierra Leone – They beat Ebola but they lost loved ones, work, belongings and former lives. Survivors of the deadly disease who met up in Sierra Leone say they are struggling to reintegrate into society.
Thirty-five former Ebola patients, now immune to the disease, met Thursday and Friday (October 16-17) in Sierra Leone's eastern city of Kenema to see how they could help tackle the epidemic.
"We survivors are being treated as lepers to be shunned by the community in which we have grown up," said Senessieh Momoh, a driver taking part in the meeting organized by state authorities, the UN children's agency UNICEF and the US Centers for Disease Control.
"People who had been our friends and whom we had shared palm wine with no longer wanted to be with us.
"Even when I showed the community elders my Ebola-free certificate, they just shook their heads," said Momoh, who thought he caught Ebola from an infected passenger.
"I am happy that the conference is taking place as it will help to change people's thinking about us."
The death toll from the Ebola outbreak was set to pass 4,500 this week, with Liberia, Sierra Leone and Guinea the main countries hit by the virus.
A recent UNICEF survey of 1,400 households across Sierra Leone found that Ebola survivors suffered high levels of stigma, shame and discrimination.
Farmer James Gebbeh said his initial reaction to Ebola was disbelief.
"One of my cousins came one night from a nearby village complaining that he was sick. The next morning, he could hardly walk as he had vomited throughout the night. The next day, I also caught the fever."
Gebbeh said he was well treated in a clinic in Kailahun, about 50 kilometers (30 miles) from Kenema, and discharged two months later.
"But when I returned to the community, I was rejected by people I had known for far too long."
Gebbeh's neighbors shut their doors when they saw him coming and threw stones at his dog.
"I am no longer allowed to fetch water from the well and I solely depend on food from charitable agencies," he added.
Widowed but 'lucky'
Business woman Isata Yillah recalled being infected in Kailahun, one of the 5 quarantined districts, when she went to collect a debt from an Ebola-infected fishmonger.
"Within a couple of days, I began having a high fever," Yillah said.
Her sister, fearing she would be rejected, told her to hide when officials came to the house to check for potential cases.
"When I could no longer stand the ordeal, I went to the holding center where I was diagnosed as Ebola positive and taken to the treatment center."
---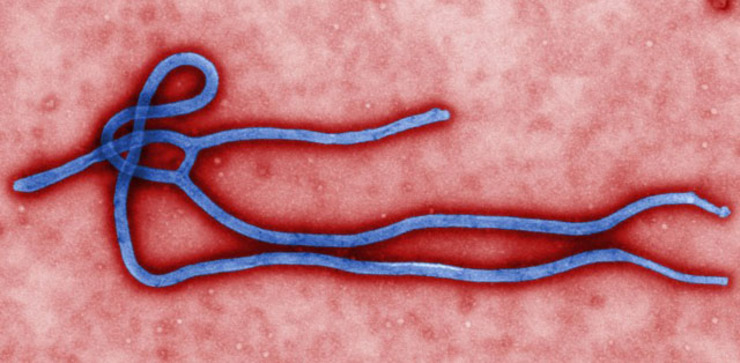 ---
But when she discharged, Ebola-free, a few weeks later, she was told that she had infected her husband who had died leaving her with their 4 children. (READ: 'Ebola to leave generation of distressed kids')
"Oh, how I wished he had also reported to the clinic early to have a chance of survival," she said. "I, however, thank God that one of us is alive to take care of the children."
Unlike other survivors, her community did not discriminate against her when she returned.
"I think that I am lucky," she said.
The Ebola survivors met with psychologists to discuss how to overcome shock and stigmatization and learned how to help health workers and communities care for people in isolation wards.
UNICEF plans to hold similar meetings across the country in the next 6 months.
"People who have survived Ebola give hope to others who are still fighting the disease," said Sierra Leone's Social Welfare Minister Moijue Kaikai in a Unicef press release.
"We need to accept survivors and welcome them back to our families and communities."
Thousands of Ebola survivors in west Africa are immune to the so-called Zaire species of Ebola virus, according to the WHO. More than 650 have survived in Sierra Leone, UNICEF said.
This has allowed aid groups to use survivors to help care for quarantined children or orphans and to save other sick people with blood transfusions. (READ: Ban Ki-Moon: Time for 'other countries' to fight Ebola)
Fresh figures on Friday said that 4,555 people have died out of a total of 9,216 cases in the outbreak, according to the WHO, which has warned that the infection rate could reach 10,000 a week by early December. – Rappler.com