Get to know more about Olympic boxing silver medal winner Carlo Paalam, the former scavenger who turned his life around
Filipino boxer Carlo Paalam finally earned a breakthrough moment when he crashed into the gold-medal bout of the Tokyo 2020 Olympics.
Although he settled for a silver medal after falling to Great Britain's Galal Yafai in the men's flyweight final, he has already inspired so many Filipinos with his journey to Olympic glory.
Get to know more about this rising young boxer:
He comes from Talakag, Bukidnon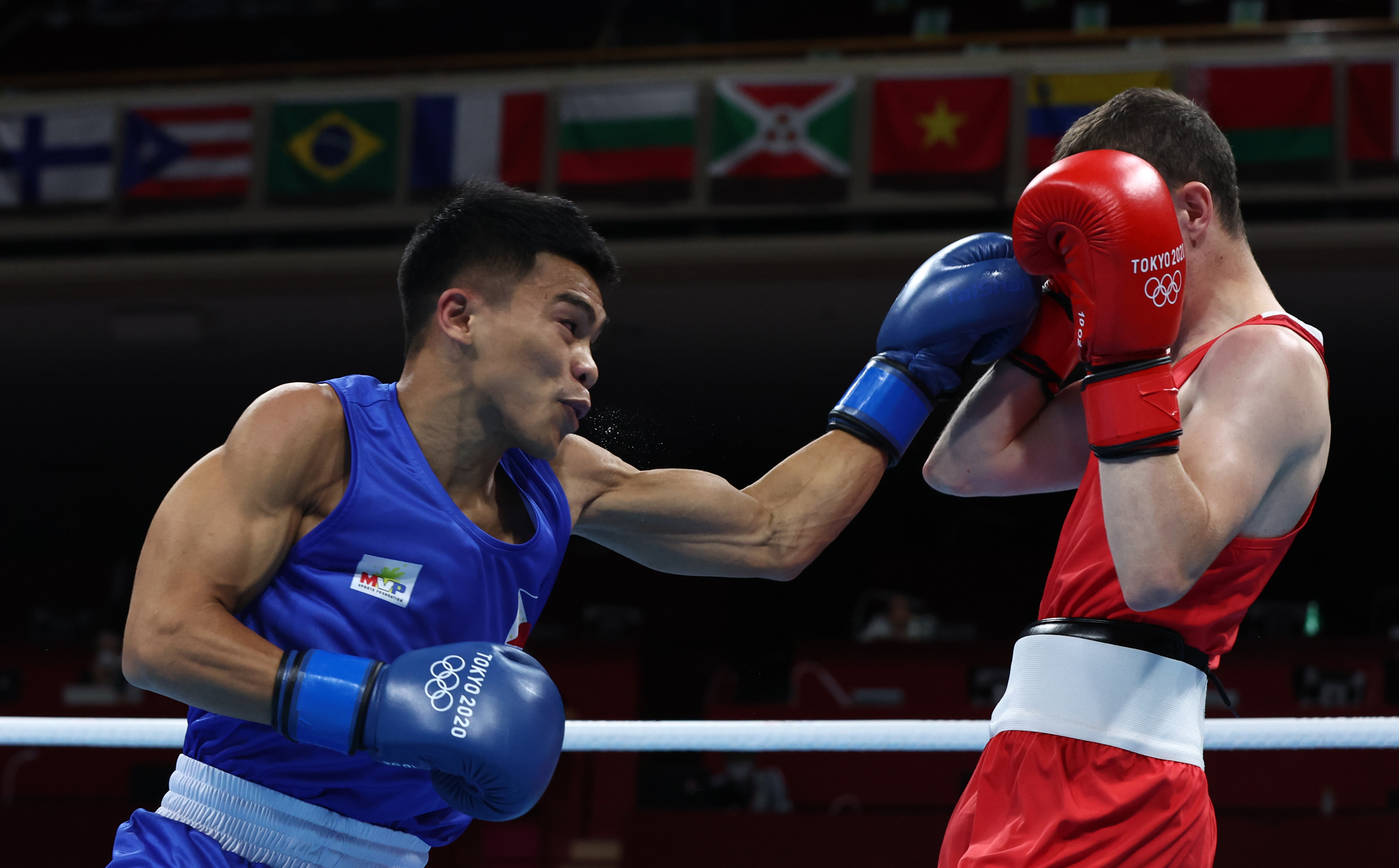 Paalam comes from a family of 10 in the outskirts of Talakag, an upland town in Bukidnon province next to an outlying rural village in Cagayan de Oro City.
His family eventually relocated to Cagayan de Oro, where he grew up. They're now settled in a small house in Barangay Kauswagan in the Mindanaoan province.
He was a garbage picker in Cagayan de Oro
In order to help his family make a living, a pre-teen Paalam used to scavenge for garbage in a stinking sanitary landfill in Barangay Carmen, Cagayan de Oro.
But the hardworking boy has also been interested in boxing. He joined weekly matches in Cagayan de Oro and was discovered in 2009 after slugging it out at the local "Boxing at the Park."
As he scavenged for metal scraps while boxing on the side, the young Paalam earned the nickname "Pipi Lata" or tin-can crusher from one of his early coaches, two-time Olympian bantamweight fighter and 1990 Asian Games gold medalist Roberto "Bobby" Jalnaiz.
Paalam's dad Peo Rio recalled that his son would split his prize money of P150 with the family, or would sometimes give the whole sum to buy food for them.
In his early years in boxing, Paalam was exposed to other boxing greats as well, including Olympian Ronald Chavez and professional world boxing champion Rene Barrientos, who captured the WBC super featherweight crown in 1969.
But the one who helped turn his life around from being a garbage picker was former national coach Elmer Pamisa, who took over the amateur boxing development program in Cagayan de Oro.
He was a national team standout
Paalam joined the national team in 2013 when he was 15 years old. Primed as a youth boxer, he flashed his talent and took home bronze medals both at the AIBA Youth Asian and World Championships in 2016.
He made his senior debut in the 2017 Southeast Asian (SEA) Games in Kuala Lumpur, but did not medal.
Paalam earned his breakthrough medal in the 2018 Asian Games when he settled for bronze in a spilt decision loss against Indian boxer Amit Panghal in the men's light flyweight semifinals.
But a year later, the Cagayan de Oro native brought glory in front of the home crowd with a 2019 SEA Games gold in the men's flyweight.
He is the youngest in the Tokyo Olympics boxing team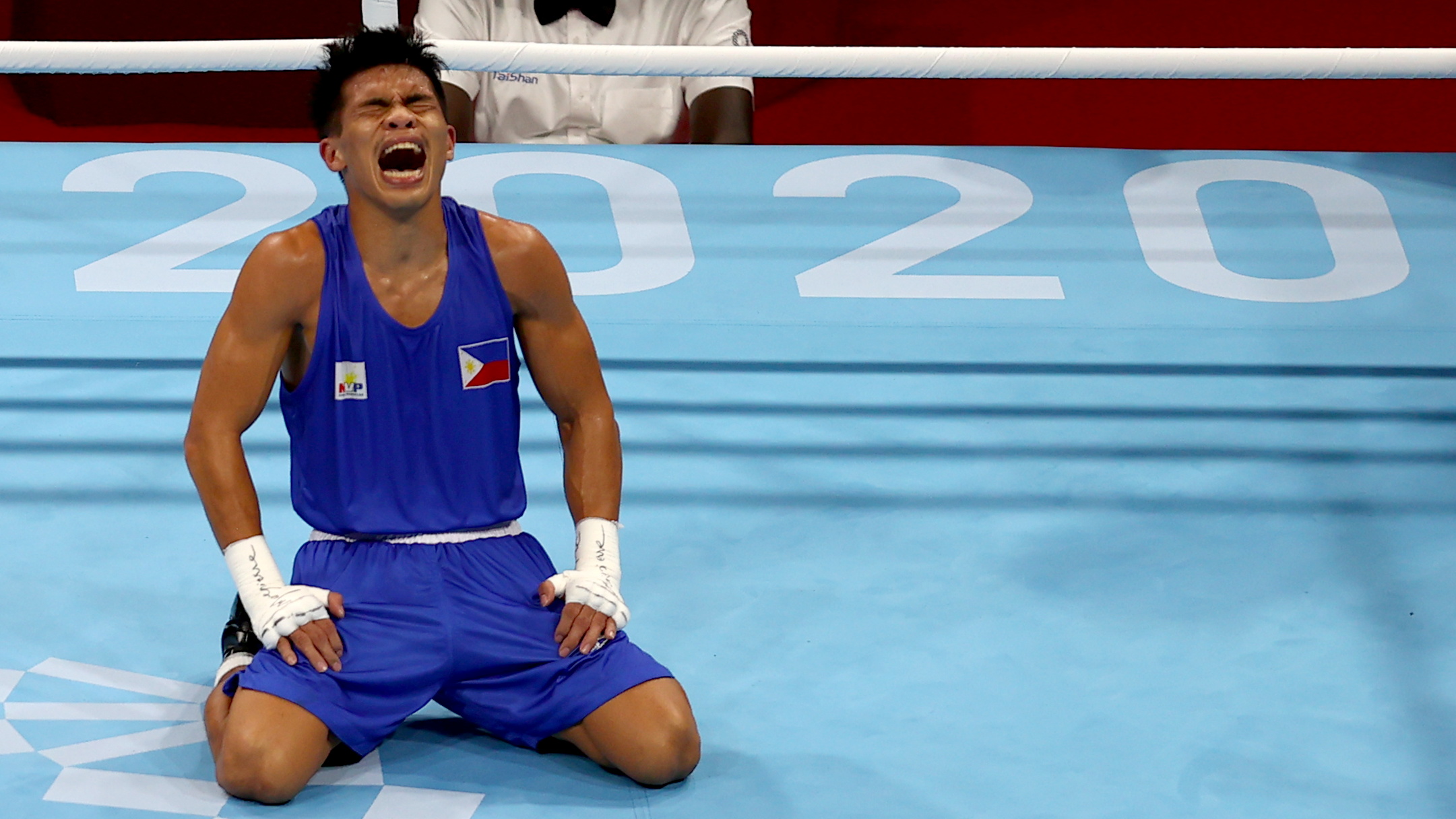 Paalam won the men's flyweight silver right on his Olympic debut, and at 23 years old, is the youngest in the Philippines' Tokyo 2020 boxing team.
He initially did not qualify for the Olympics as he fell short in the Asia and Oceania Olympic qualifiers, failing to get past the quarterfinal round.
But with the cancellation of several Olympic qualifiers due to the COVID-19 pandemic, Paalam qualified for the Tokyo Games along with teammate and women's boxing world champion Nesthy Petecio by virtue of highest standing in their weight categories. 
Paalam, who was ranked No. 2 in Asia after the continental Olympic qualifiers, and Petecio joined early qualifiers Eumir Marcial and Irish Magno.
He had an uphill climb in the Tokyo Olympics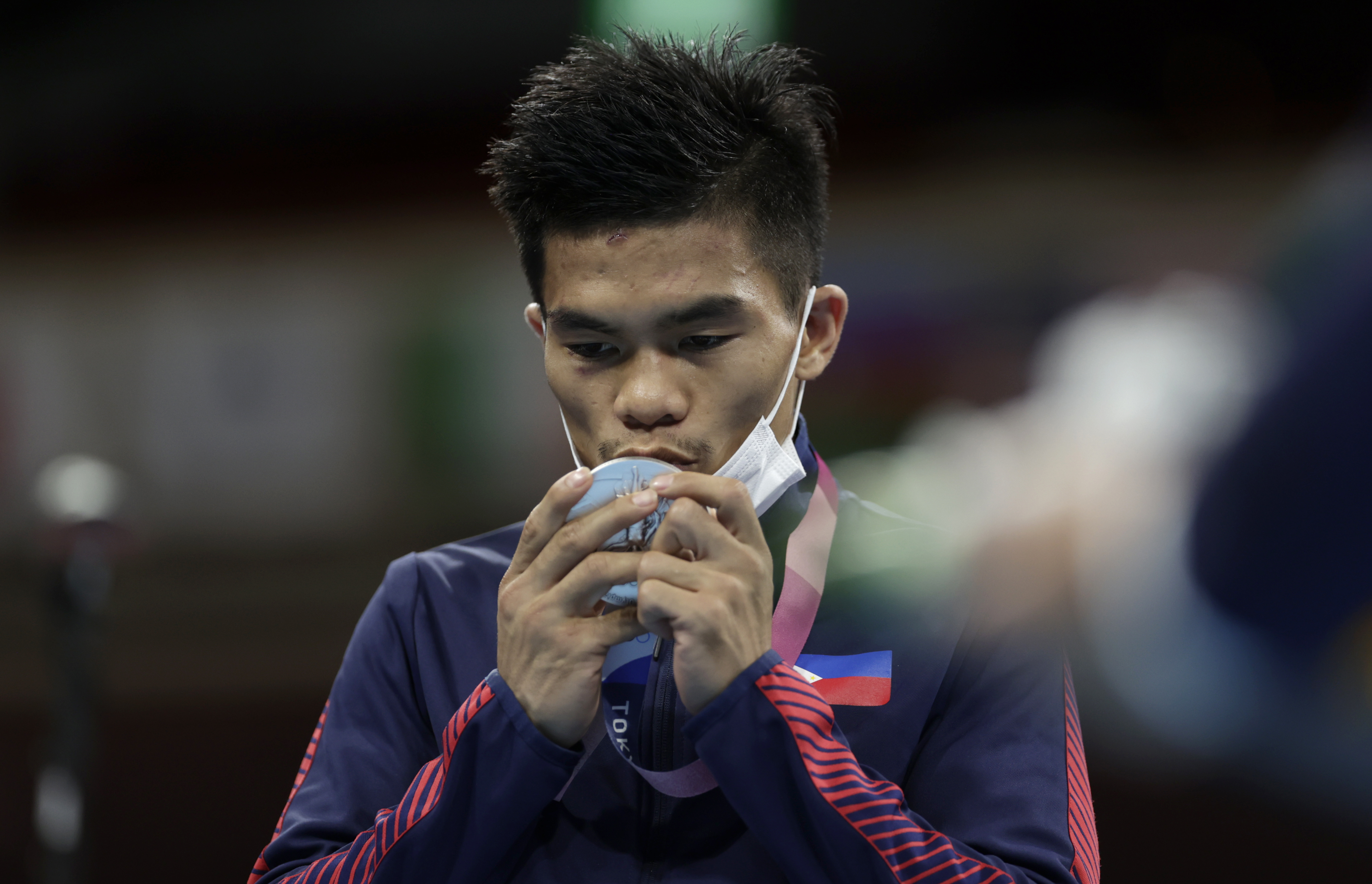 Paalam's road to the Tokyo Olympics was a tough one and he was faced with an even bigger mountain right in the opening draw.
Clearly an underdog, the Filipino boxer overcame two-time Olympians Brendan Irvine of Ireland and Mohamed Flissi of Algeria in his first two rounds, respectively, as both veteran boxers competed in the 2012 and 2016 Olympics.
But Paalam pulled off the greatest upset in the division as he defeated 2016 Rio Olympics gold medalist and flyweight world champion Shakhobidin Zoirov of Uzbekistan for a berth in the medal round.
It was the one of the quickest upsets as the bout got stopped in the second round after a clash of heads opened a cut above the left eye of Zoirov, which led to Paalam taking home the split decision victory.
Though he was assured of a bronze in the semifinal round, Paalam again came out full force, displaying his methodical game plan against home bet Ryomei Tanaka to earn the unanimous decision win.
But his thrilling run ended in the final where he succumbed to British boxer Yafai, who came from a decorated boxing family and won the country's first boxing gold in the Tokyo Olympics.
– Rappler.com