As it has done in past games at the Philippine Arena, the PBA is offering free shuttle services on a first come, first served basis to ticket holders of the Ginebra-Bay Area finals Game 7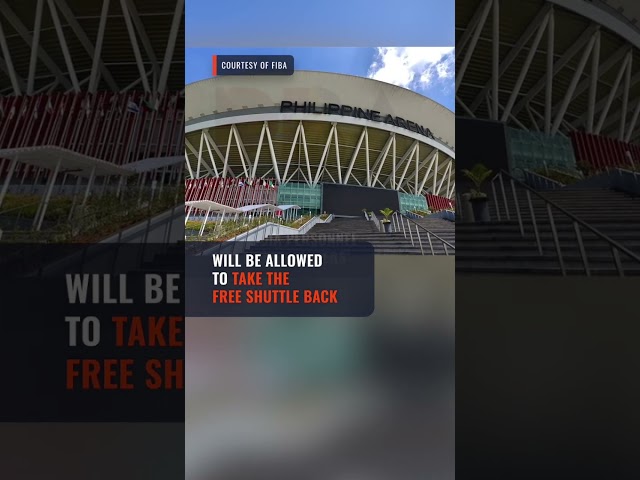 MANILA, Philippines – The PBA is dishing an assist to fans set to watch the winner-take-all Commissioner's Cup finals Game 7 between Ginebra and Bay Area with a free shuttle service to the massive, 55,000-seater Philippine Arena on Sunday, January 15.
As it has done in previous games held at the Bocaue, Bulacan stadium, the league will roll out hourly shuttles from the FMR terminal between Fisher Mall and Munoz Market along Roosevelt Avenue in Quezon City.
"The shuttle service is exclusive for PBA media personnel and ticket holders and will be on a first come, first served basis," the PBA said in a release.
Commissioner Willie Marcial said in a brief chat with media that there will be hourly trips starting at 1 pm until the 5:45 pm tip-off.
Only passengers who availed the trip to the Philippine Arena will be allowed to take the free shuttle back to Metro Manila.
Ginebra is looking to lean on the expected support of practically every fan in attendance as its guns for its fourth title in six conferences, while Bay Area is aiming to silence the partisan Filipino crowd with the first PBA guest team title win in 37 years. – Rappler.com