In one scenario, Alan Peter Cayetano's supporters can hold session at the House of Representatives while Lord Allan Velasco's allies conduct their own proceedings at Celebrity Sports Plaza
Representatives Alan Peter Cayetano and Lord Allan Velasco are each expected to make a show of force on Tuesday, October 13, after Velasco's disputed election as Speaker of the House.
Or will one yield to the other and avert a showdown?
Political analyst Tony La Viña said the row will likely be resolved on Tuesday as the House convenes in a special session called by President Rodrigo Duterte. "It boils down to who has the numbers," La Viña said.
At least 186 Velasco allies elected him speaker on Monday, October 12, in an unprecedented session held at a sports club because the House plenary hall was padlocked. Velasco's supporters comprise a majority of 299 members of the House.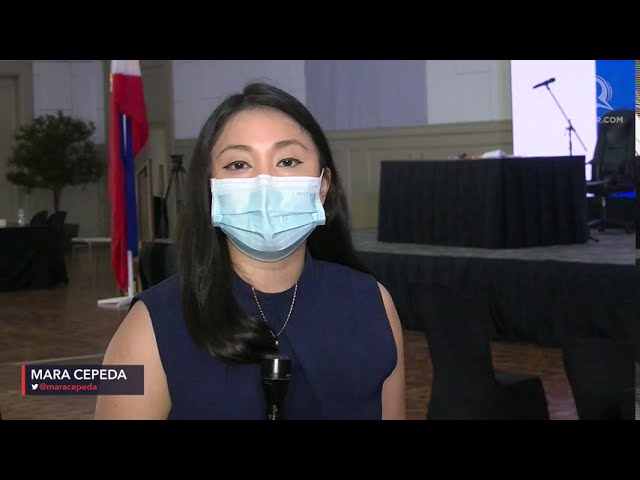 Cayetano, who insists he is still the Speaker despite Velasco's numbers, rejected Velasco's election as a sham. Just less than two weeks earlier, 184 of 299 lawmakers had supported Cayetano.
One House with two speakers – Allan and Alan, both allies of the President – thrusts Duterte in a unique situation in a chamber that has always handed him a supermajority.
Duterte had brokered a term-sharing agreement between Cayetano and Velasco in 2019, but things went awry went Cayetano refused to honor it when his term as speaker was about to end.
Velasco said Duterte felt he was duped by Cayetano, his running mate in the 2016 presidential elections. The chief executive also warned he will take matters into his own hands if the issue, which is stalling the budget, remains unresolved.
Both Velasco and Cayetano are expected to preside over their own sessions on Tuesday, in a political drama never before seen in Philippine history – which also holds hostage the country's pandemic budget for next year.
One scenario is that Cayetano supporters will hold session at the House of Representatives in Quezon City, while Velasco's allies will do the same thing at Celebrity Sports Plaza less than 5 kilometers away from the House compound.
Follow Rappler's coverage by bookmarking and refreshing our live blog below throughout the day.
– Rappler.com