PDP-Laban executive director Ron Munsayac says that party members feel that the President no longer embodies the party values and principles
The PDP-Laban faction led by Senator Manny Pacquiao will not support President Rodrigo Duterte's vice presidential bid, saying that its former party chairman no longer represented their values.
In a media briefing on Thursday, September 9, PDP-Laban executive director Ron Munsayac was asked whether the party would still back Duterte, regardless of who would be the presidential candidate to be endorsed by the faction led by Energy Secretary Alfonso Cusi.
Citing consultations with party members, Munsayac said: "He (Duterte) doesn't represent anymore the values and principles of PDP-Laban. We will be having a national assembly and that could be taken up. But so far, that's the sentiment of almost 99.9% of the members."
"Nabudol kami. (We were conned)," said a party official quoted by Munsayac on Thursday.
Munsayac said that the party felt that way for "a long time" already.
"We had decided to keep our mouth shut because in the party, we address it internally before going to the media," he said.
"More party members were enlightened when the former party chairman insulted [party] president Pacquiao publicly. We had been asking him (Duterte) to fix the party, but instead, what he did was to insult him," he added.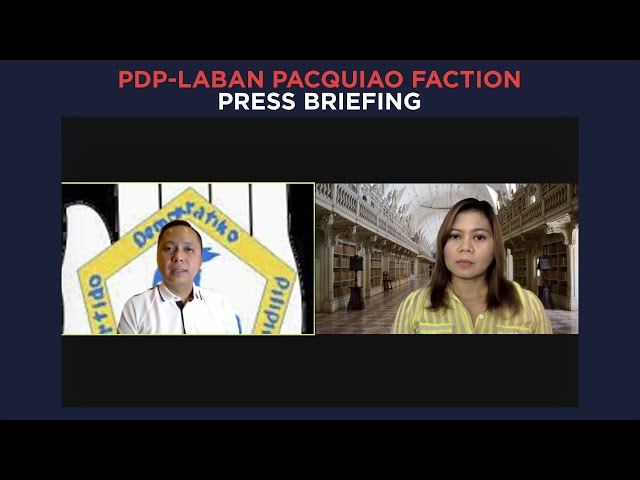 Why say that now? Munsayac likened the relationship to a family.
"When you are not in good terms with your sibling, you don't announce it publicly. As much possible you try to fix things internally. But we have crossed the Rubicon when Senator Pacquiao was insulted publicly."
The infighting between the Cusi and Pacquiao factions became official when the energy chief's group held a national council meeting in late May, with Duterte's blessing.
At the start, Duterte did not name Pacquiao in his rants. The President later lambasted Pacquiao when the senator said fighting corruption "is bigger" than the drug problem.
The Pacquiao faction retaliated to that tirade by ousting Duterte as party chairman and electing Senator Aquilino Pimentel III as his replacement.
'Script'
On Wednesday, September 8, Cusi's faction officially nominated a Bong Go-Rodrigo Duterte tandem for the 2022 elections.
Senator Bong Go on Wednesday reiterated his refusal to run for presidency. On Thursday, Davao City Mayor Sara Duterte also said she will not run, citing a previous arrangement with her father that only one of them will gun for a national position in 2022.
In response, Munsayac said party members believe they have seen these political maneuvers before. He was hinting at what happened in 2016 when the then candidate Duterte was touted as a last-minute party replacement.
"Ang masasabi ng mga ka-partido at mga ka-alyado, 'Napanuod na namin 'yan sir. Script lang 'yan,'" said Munsayac. (What our partymates and allies say, "We already saw that, sir. That's scripted.)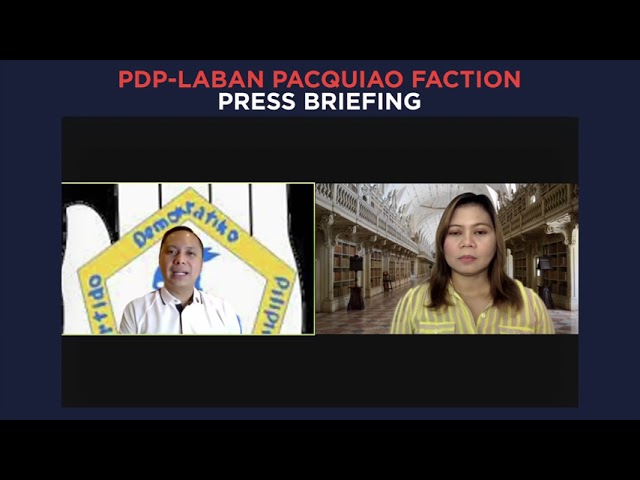 The President also supposedly said that Go would "step aside" if Sara Duterte runs.
"Everything that they've been doing is for another candidate.…'Di ko na lang papangalanan pero taga-Davao rin po," he added. (I just won't name names but it's going to be another person from Davao)
Munsayac also clarified that the "original" PDP-Laban, in which he, Pacquiao, and Pimentel are part of, had nothing to do with Duterte's substitution in 2016.
"It was really not a script that was planned. In fairness, it was a last minute [decision]. But it was a safety net. Accidentally, there was mass support so Duterte was backed by the party," he said in a mix of English and Filipino.
In 2015, Martin Diño, seen widely as a placeholder at that time, submitted his candidacy for president under PDP-Laban. He was later replaced by Duterte.
For the 2022 elections, the last day of filing for candidacy is on October 8. Parties may still substitute candidates until November 15.
The "original" PDP-Laban will be holding its hybrid national assembly on September 19. So far, Pacquiao has yet to announce if he will run for the highest post of the land but has already said that he will not settle for vice presidency. – Rappler.com