The senator has 'no regrets' about supporting President Duterte and doesn't think PDP-Laban was taken for a ride when Duterte made his federalism promise
Senator Aquilino "Koko" Pimentel III insisted he was still President Rodrigo Duterte's ally and said he had no regrets about PDP-Laban endorsing his 2016 presidential bid. Pimentel maintained his fealty despite Duterte's throwing insults at him.
"Yes, because, actually, I chair in the Senate, the committee on foreign relations and we will have some treaties endorsed by the executive branch to be concurred in by the Senate," he said on Monday, July 19, during a Rappler Talk Newsmaker interview.
"So I will be supportive of the initiatives of the President which will be good for the country," he continued.
After all, he said, he and Duterte are still "party mates." PDP-Laban, a party co-founded by Pimentel's father, the late Aquilino "Nene" Pimentel Jr., campaigned for Duterte in 2016 and chose the former Davao City mayor as party standard-bearer.
"We will have to work. We belong to one ship of state. We always wish our President all the success," said Pimentel.
But Duterte, in a PDP-Laban meeting last July 17, was not as diplomatic as Pimentel.
The President belittled Pimentel in front of party mates, throwing shade at the senator's intelligence and political savvy, and blaming him for the party rift that has thrown the group into a crisis.
"Hindi naman bobo mga member, mas bright sa iyo. 'Yan lang ang topnotcher na nakita ko na tttssk (The members aren't stupid, they are brighter than you. He's the only topnotcher I saw who is tttssk)," said Duterte then.
Reacting to these remarks specifically, Pimentel admitted his party decisions were "not perfect" and that "there is no need to dispute my humanity."
'No regrets' going with Duterte in 2016
While some quarters see Duterte turning his back on the Pimentels and now approving, if not himself masterminding, the power grab within the party, Pimentel insists he does not regret their decision to support the President in 2016.
"No regrets, no regrets. Because he was our bet, we won… We have grown tremendously because of President Duterte, I won't deny that. There have been some good policies that the party should be proud of," said the senator.
Duterte's federalism promise
But PDP-Laban back then had banked on Duterte to fulfill a major campaign promise and the party's main advocacy: turning the Philippines into a federal republic.
That promise is set to be broken by Duterte who has publicly said he has given up on it. The President failed to use his political clout to get both houses of Congress to support federalism. (READ: Duterte's federalism turnabout broke hearts)
Some political observers and analysts think Duterte took PDP-Laban for a ride to get the support of a national party. Pimentel said he doesn't see it that way.
"Well, not really because it's really different to adopt the federal system of government. At least he tried and we will continue to try," he said.
"It's really a long-term goal, tanggapin na po namin 'yun (we accept that)," continued the PDP-Laban stalwart.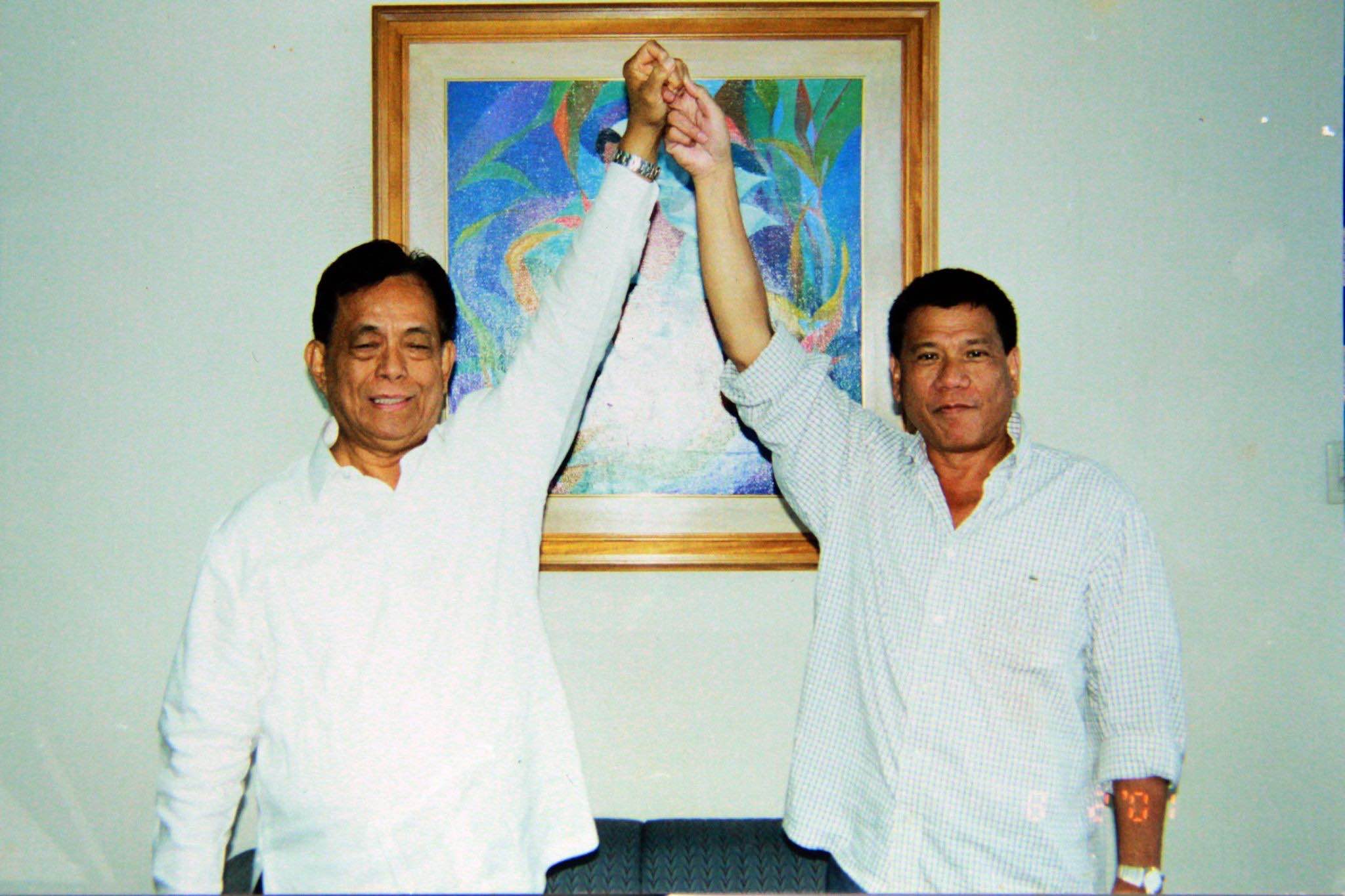 Duterte exacerbated the party fracturing by siding with a group led by Energy Secretary Alfonso Cusi which ousted Pimentel and Senator Manny Pacquiao, who continue to insist they are the "legitimate" PDP-Laban.
Despite being party chairman, the President is yet to get the two factions in one room to resolve differences and unite in preparation for the 2022 elections when the party is expected to field a presidential and vice-presidential candidate. – Rappler.com