This is AI generated summarization, which may have errors. For context, always refer to the full article.
An opposition lawmaker calls President Marcos' move 'self-serving,' as it supposedly 'forces the House to skip discussion of crucial amendments'
MANILA, Philippines – President Ferdinand Marcos Jr. certified as urgent the 2024 spending plan of the national government, allowing the House of Representatives to shift into overdrive to speed up the passage of the budget proposal.
"[This] is in order to address the need to maintain continuous government operations following the end of the current fiscal year, to expedite the funding of various programs, projects, and activities for FY 2024, and to ensure budgetary preparedness that will enable the government to effectively perform its constitutional mandate," Marcos said in his letter to House Speaker Martin Romualdez dated Wednesday, September 20.
The certification enables the House to pass the General Appropriations Bill – House Bill No. 8980 – on second and third reading on the same day.
Kabataan Representative Raoul Manuel criticized the certification as "self-serving."
"This forces the House to skip discussion of crucial amendments and approve the budget on third and final reading right away," he said.
The Constitution states that a bill can only be passed when it undergoes three readings on separate days, except when the president "certifies to the necessity of its immediate enactment to meet a public calamity or emergency."
The House is set to take a month-long congressional break for the whole month of October, and the chamber aims to pass the spending plan on or before the last day of plenary session on September 29.
Plenary debates on the proposed 2024 budget began on Tuesday, September 19, with the issue of confidential funds – which are difficult to audit – taking front and center.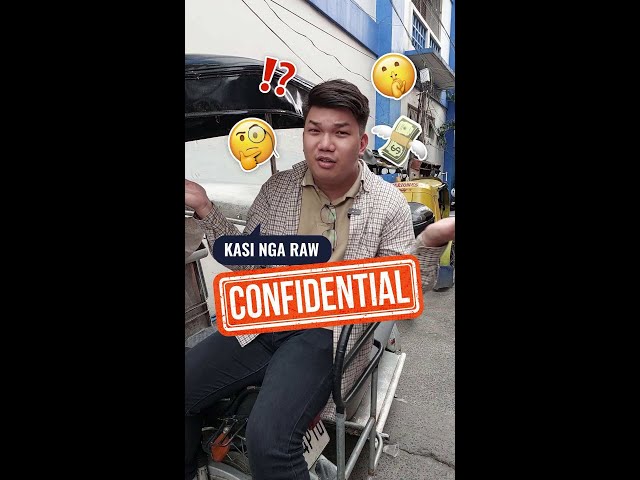 The Marcos administration is seeking a P5.768-trillion budget for 2024, up by 9.5% compared to this year's P5.268-trillion budget.
A total of P10.1 billion from that proposal are for intelligence and confidential funds. – Rappler.com