The station will improve the conditions of Coast Guard personnel assigned in the area, says the PCG
The Philippine Coast Guard (PCG) opened a newly upgraded coast guard station in Pag-asa Island on Wednesday, November 3.
In a Facebook post, the Department of Transportation (DOTr), which oversees the PCG, announced that the new station was already turned over to the local coast guard station.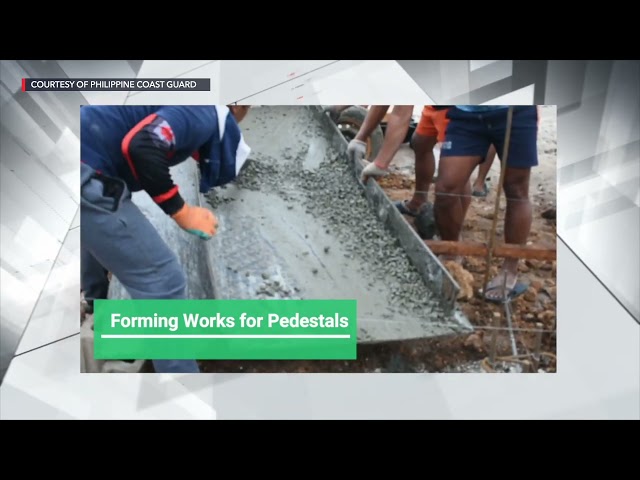 "A new prefabricated station building in Pag-asa Island, Kalayaan municipality was recently turned over to the Coast Guard District Palawan," the DOTr said.
According to the transport department, the station would improve the conditions of their personnel assigned to the island: "The newly-constructed station is fully-equipped to sustain the living conditions of the personnel deployed on the island who are securing our maritime borders."
In its post, the DOTr also shared how they beefed up the station; from planning phase up to the installation of communication equipment and solar panels.
In a message to Rappler, the PCG said it has upgraded the existing station, which was first activated as a sub-station on January 26, 2015 under the PCG station in Puerto Princesa. The construction of the new building took place from July 12 to August 11 this year.
The PCG added that the station was upgraded through the help of the PCG Auxiliary. The PCG Auxiliary is a voluntary uniformed non-government organization attached to the PCG.
The newly upgraded facility would also enable the Coast Guard to better perform its duties for maritime security. Under its mandate, the PCG is expected to "perform maritime search and rescue, maritime law enforcement, maritime safety, marine environmental protection and maritime security."
At the height of Chinese threats within Philippine waters, China has maintained its presence in waters off Pag-asa Island over the years. The island is a strategic location because it lies face-to-face with Zamora (Subi) Reef, which China had developed and transformed into a military base.
As early as 2017, Defense Secretary Delfin Lorenzana announced the country's desire to beef up the island.
The sighting of Chinese vessels near the island and other maritime features of the country this year prompted Philippine officials to file another protest against China. On May 29, Manila's foreign affairs department announced that it had fired a new diplomatic protest demanding China's withdrawal from the vicinity of Pag-asa Island. – Rappler.com