Teves took the long road in his political career – from barangay chairman to congressman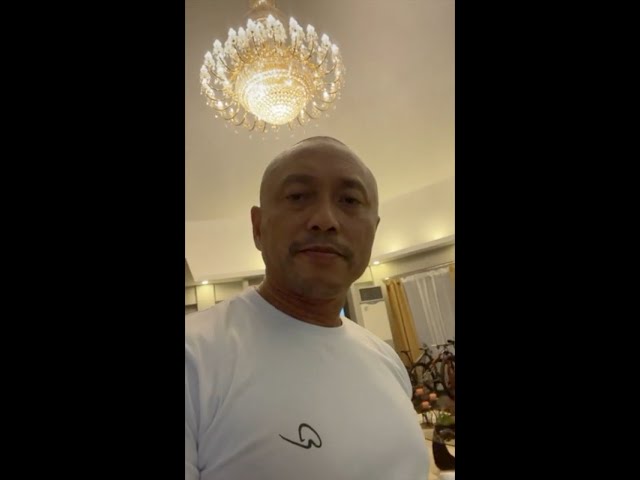 MANILA, Philippines – As representative of Negros Oriental's 3rd District, Arnolfo "Arnie" Teves Jr. has made headlines for his peculiar way of navigating Congress' lower chamber.
But in 2023, Teves made news after being tagged in criminal allegations and being slapped with murder complaints over at least three killings in Negros Oriental in 2019. The Philippine National Police (PNP)'s Criminal Investigation and Detection Group also recently raided Teves' properties on the basis of firearms with allegedly "fake" documents.
Suspects in the killing of Negros Oriental's longtime governor Roel Degamo also tagged a certain "Congressman Teves" as the alleged brains behind the killing. Teves is currently overseas for a medical trip and has yet to return to the Philippines.
But who is Teves beyond these controversies?
Political career
A native of Negros Oriental, 51-year-old Arnie Teves was born on August 10, 1971, in Bayawan town. Before joining the country's roster of legislators, Teves served in different capacities as an elected public official.
He served as chairman of Barangay Malabugas in Bayawan City. While serving as village chief, Teves was also president of the Association of Barangay Captains in the entire Negros Oriental. He likewise served as a member of Negros Oriental's Sangguniang Panlalawigan (provincial board).
In 2016, Teves, for the first time, eyed the seat of Negros Oriental's 3rd District representative under the Nationalist People's Coalition. He sought to take over the post of his brother, Pryde Henry Teves.
During the campaign, Teves said among the legislative measures he would push for was the lifting of gun bans during elections and the amendment of penalties on civil cases. Teves won in 2016 with around 20,935 votes – over 5,000 more than his closest competitor.
He sought reelection three years later under the then-ruling PDP-Laban. He ran unopposed and got reelected with over 36,602 votes. During the 18th Congress, Teves was designated as one of the deputy speakers of the lower chamber.
Teves was reelected for a last term in 2022, with over 24,000 votes – only 3,000 more than his closest opponent.
According to Teves' profile on the House of Representatives' site, he is the vice chairperson of the House committee on games and amusements, and a majority member of the committees on legislative franchises and nuclear energy.
So far, in the 19th Congress, Teves has at least 21 principally authored bills, with four co-authored proposed laws.
From a political clan
Teves was not the first in his family to hold a political post in Negros Oriental; his family has been holding key positions in the province for decades. Negros Oriental's 3rd District has been represented by a Teves for 36 years, since the 8th Congress in 1987.
His younger brother, Pryde Henry, preceded him as a lawmaker who served from 2007 to 2016. Before Pryde Henry, it was their grandfather, Herminio "Meniong" Teves, who held the same position from 1998 to 2007. From 1987 to 1998, their uncle Margarito "Gary" Teves – who was also finance secretary to former president Gloria Macapagal-Arroyo – held the post.
Arnie's relative, Lorenzo Teves, served as governor of Negros Oriental after he was appointed in 1978. Lorenzo was elected to the same same position in 1979 and held office until 1987. Meanwhile, Meniong was appointed officer-in-charge-governor by then-president Corazon Aquino in 1987 and held office until 1990.
During the 2016 elections, the clan supported President Ferdinand Marcos Jr. when the latter ran for vice president. Teves said that his grandfather was an ally of the late dictator Ferdinand E. Marcos.
But in the last 2022 elections, Teves supported Manny Pacquiao's presidential bid and vowed he would try to make Pacquiao win in Negros Oriental. The lawmaker would later explain in a privilege speech that he supported Pacquiao because he had already pledged that support to him and he did not want to switch parties after Marcos decided to run.
In 2023, the slain governor Degamo scored a win at the Supreme Court and ended the short-lived governorship of Teves' brother, Pryde Henry.
Ex-drug user
During his first stint in Congress in 2016, Teves revealed that he used to be a longtime drug user but that he "[has] been clean in the last 16-plus years." The lawmaker made the revelation during his proposal for an inexpensive rehabilitation program for drug addicts who surrendered to the government.
Former Philstar columnist Mon Tulfo even said in one of his pieces that Teves was "in the radar of the Philippine Drug Enforcement Agency" (PDEA) before former president Rodrigo Duterte's term.
Citing a PDEA insider, Tulfo wrote that Teves "is a former drug lord" and had "stopped being one since he was probably scared of incurring Digong's wrath."
'Illegal' firearms
In early 2023, the PNP said it had stripped the lawmaker of the licenses for his firearms, which include three long and nine short arms. Teves, according to the PNP, submitted spurious or fake documents.
Days later, the PNP also canceled Teves' use of security details and said his escorts were not attached to the Police Security Protection Group, the unit in charge of securing government officials.
Teves recently pledged to surrender his guns when he returned to the country, but the police had already raided his properties before he could even fulfill his promise. Interior chief Benhur Abalos, who oversees the police, said the raid was related to allegations that Teves ordered the 2019 killings in Negros Oriental.
Other controversies
Teves also made headlines as a lawmaker due to various controversies.
On September 17, 2020, he was involved in a spat with Camarines Sur 2nd District Representative and former House deputy speaker Luis Raymond "LRay" Villafuerte. They accused each other of being gay. In their heated conversation, Teves dropped the homophobic slur "faggot" to refer to Villafuerte.
In the same year, Teves supposedly pushed Davao City 1st District Representative and former deputy speaker Paolo Duterte to make threats about staging a coup against then-speaker Alan Peter Cayetano. Teves previously pointed out the "inequitable" distribution of infrastructure funds to their districts in the 2021 budget.
Teves was also among the 70 House members who voted to deny network ABS-CBN a franchise in 2020. In one of his statements, he insisted that ABS-CBN paid taxes, but not in full, since they found a loophole in the law. This is not true because, according to the Bureau of Internal Revenue, ABS-CBN regularly filed and paid their taxes. – with reports from Laurice Angeles/Rappler.com
Laurice Angeles is a chemistry graduate from the University of the Philippines-Diliman and is currently a volunteer under Rappler's Research unit.