'SPAM is a symbol of love and hate, rich and poor. It's a symbol of America's colonial expansion into Asia and the Pacific'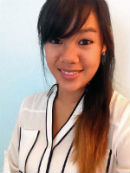 For many Filipinos, there's nothing like the sound of sizzling SPAM on a hot frying pan just before brunch. When I was in college, a taste of home was never far away as I always made sure that a little rectangular can of SPAM was gleefully sitting in my kitchen cabinet. On lazy Sunday mornings I would throw it over a bed of white rice and enjoy the savory smell of spiced ham wafting in the air.
My (non-Filipino) roommates, however, did not share the same sentiments as I did.
Any mention of eating SPAM was met with a grimace and a resounding: "Ew! Why?" One of them was so disgusted at the mere presence of SPAM that she wanted to forbid me from cooking it in the apartment while she was home.
Sure, I understood that SPAM had a bad rep for being artificial mystery meat, but I was still offended. To me, SPAM was more than just processed meat in a can. It was part of my family and my culture. It was a part of who I was.
My grossed out friends did make one valid point, however: Why? Why did the Filipino side of me identify so strongly with an American brand of canned pork shoulder and ham? And why was it so despised in its own country of origin?
During World War II, SPAM became the ideal candidate for food rations because it was a cheap and non-perishable good source of protein, and masses of it were sent overseas to American troops. After the Japanese invaded the Philippines, American soldiers stationed there were able to give their surplus food rations to fleeing Filipinos who were forced to abandon their homes, and thus the SPAM sensation began.
Back in the United States, getting one's hands on fresh meat during wartime was not easy. For the same economical reasons SPAM spammed its way onto everybody's plates and eventually became so ubiquitous that everybody grew sick of it. According to Ty Matejowsky, "It was and will always remain an unappetizing reminder of the widespread deprivation brought on by the Great Depression and World War II."
But while SPAM became associated with poverty and unrefinement in the US, the very fact that it was an American product ironically elevated SPAM to a foreign delicacy in the Philippines, gratifying happy consumers spanning the working class to the wealthy.
Today, SPAM has become so riotously popular among Filipinos around the world that it is now considered a staple in Filipino cuisine and inseparable from Filipino identity. Filipino obsession with SPAM has reached such a level of fanaticism that there is a restaurant in Manila entirely dedicated to it called the SPAMJAM Café (featuring SPAM Burgers, SPAM Spaghetti, SPAM nuggets, and oh so much more). Maharlika, the hot modern Filipino restaurant in New York City, flaunts preparing SPAM with a sophisticated flare, including menu choices like menu choices like beer-battered SPAM fries wittily described as "fresh from the can." 
Its history has evolved SPAM into a complex cultural symbol for both Pilipinos and Americans. SPAM is a symbol of love and hate, rich and poor. It's a symbol of America's colonial expansion into Asia and the Pacific and also a reflection of the Filipino colonial mentality. For many Fil-Ams like myself, eating American SPAM is strangely an expression of my Filipino identity that clashes with my American one. And although it can sometimes represent shame, SPAM has also become a symbol of pride, rallying Filipino communities together with gelatinous cohesion.
In all essence, SPAM is the past and the future all globbed together in one little rectangular can. And gosh darn it, it tastes great too. I love SPAM. There, I said it. – Rappler.com
Sherina Ong is currently working as a substitute teacher in Charlottesville, VA and is a staff writer for for Pilipino American Unity for Progress (UniPro Now). Her interests include education and Asian American issues.
This blog was republished with permission.