This is AI generated summarization, which may have errors. For context, always refer to the full article.
A reelection barangay chairperson says, if the changes in precinct numbers surprised and confused officials, their constituents may have a worse experience
MANILA, Philippines – Aspiring candidates for barangay and Sangguniang Kabataan (BSK) positions from the Enlisted Men's Barrios (EMBO) were informed only on Monday, August 28, the first day of filing of certificates of candidacy (COCs), that their precinct number had changed.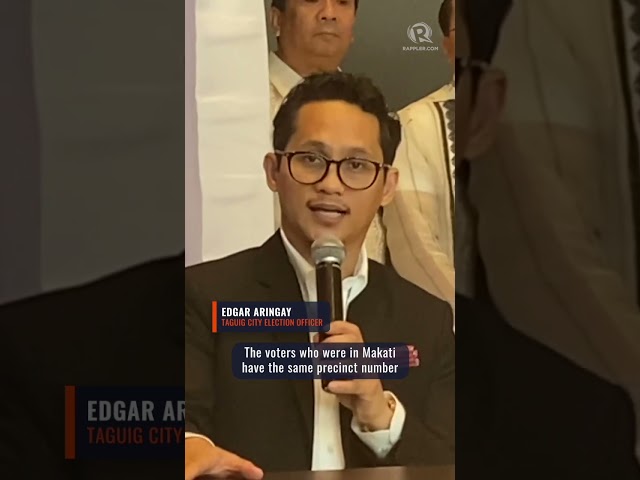 The Commission on Elections (Comelec) said the change in precinct number came after Taguig took over 10 EMBO barangays, which used to be part of Makati.
As records of EMBO residents are transferred from Makati, there's an overlap in precinct numbers with Taguig's Comelec records. This overlap can potentially cause confusion and complications in maintaining a unified database or record system.
"The change happened because, you know, the voters who were in Makati have the same precinct number as our precincts here in Taguig. So, if it's a single database or record, we need to change the precinct numbers to avoid the similarity with the precinct numbers here in Taguig," Taguig City Election Officer Edgar Aringay said.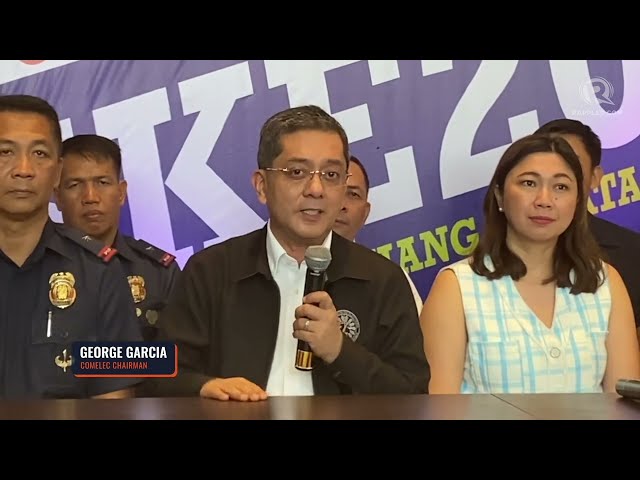 Aringay said the change in the precinct number wouldn't cause confusion since the voting centers and classrooms where EMBO barangays used to vote will be the same.
Candidates from the EMBO barangays, however, were surprised by the change in the precinct number. Among them is Thelma Ramirez, who is seeking reelection as barangay chairperson of East Rembo.
Ramirez raised concern over this change, especially among the voters in EMBO.
"If we who were filing our COCs would only find out here that our precinct number has changed, especially for those in the 10 EMBO barangays, then our voters will be even more confused," she said in Filipino.
Ramirez said she wished they were immediately informed of such changes.
Jeremiah Baniqued, an aspiring SK chairman in West Rembo, was also caught off guard by such changes. Unlike Ramirez, he doesn't see this as an issue since they will still be voting in the same barangay.
Taguig Comelec assured the public that they would go to the affected barangays to hold a voter education campaign to inform them about the changes in their precinct numbers.
Aringay also said the EMBO residents could check their new precinct numbers at the Taguig Comelec office.
Comelec estimates that there are almost 400,000 voters in the city in the upcoming village and youth council elections. – Rappler.com