This is AI generated summarization, which may have errors. For context, always refer to the full article.
(1st UPDATE) Jefry Tupas tells Rappler she was at the controversial Davao de Oro beach party Saturday night, but claims she left an hour before PDEA raided it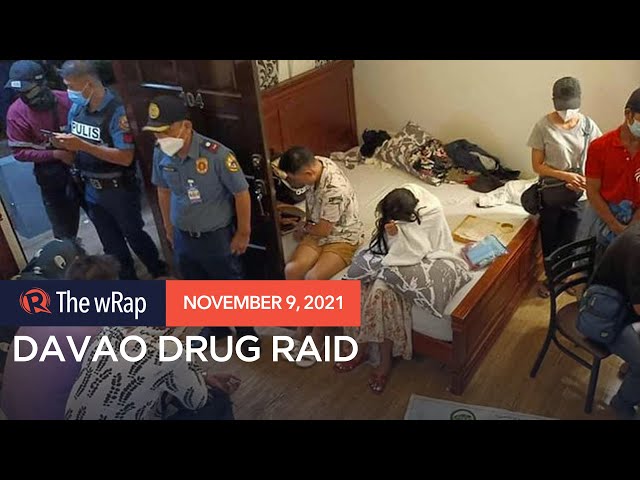 Davao City Mayor Sara Duterte's information officer, Jefry Tupas, was at the Mabini, Davao de Oro, beach party that was raided for an estimated P1.5 million worth of drugs by the Philippine Drug Enforcement Agency (PDEA) around 9 pm, Saturday, November 6.
In a phone interview with Rappler on Monday night, November 8, Tupas said, "I was there, that's me in the photos" going around social media in the wake of the raid that led to the arrest of at least 17 persons, including the party host, Revsan Ethelbert Papey Elizalde. (Editor's note: We have changed Tupas' gender to she, as she is commonly referred to. The Davao City website also spells her name as Jefry.)
The PDEA listed Elizalde as its main suspect. The law enforcers said the 33-year-old Elizalde of Catalunan Pequeño, Davao City, was the target of the operation that was carried out with the help of the local police and the National Bureau of Investigation (NBI). Elizalde allegedly sold a sachet containing a violet capsule believed to be a party drug and marijuana wrapped in cellophane to an undercover agent, according to PDEA.
As authorities searched, they found some 77 pieces of alleged LSD, 10 grams of alleged shabu, some 722 tablets and capsules of alleged party drugs, nine bottles and two vials of suspected liquid party drugs, and 200 more grams of marijuana.
The seized items were sent to a PDEA laboratory for examination.
In a phone interview with Rappler Monday night, Nabunturan town police chief Captain Janus Mac-liing said those arrested were now in the custody of the PDEA Davao regional office after they went through an inquest in Nabunturan.
On leave
Tupas told Rappler she was a guest of Elizalde, whom she described as a businessman engaged in construction.
But the Davao City information officer said she left the party at 8 pm with her boyfriend – or about an hour before the raid – since she had work early the following day.
"Since I don't drink colored drinks, ako na ang nag-drive pabalik," she told Rappler. (I was the one who drove back.)
Mayor Duterte's information officer said she did not know of the raid until they arrived in Davao City after a two-hour trip and saw reports circulating in social media. The news frenzy made Tupas temporarily deactivate her Facebook account, she told Rappler.
Reacting to reports that she had resigned from his post following the incident, Tupas said, "wala pa."
She told Rappler that she had filed last week for a leave from work for this week since she was going to Manila.
Asked if she had talked with Mayor Duterte, Tupas said she had "messaged her" about the incident and her presence in the party before the raid.
The mayor, she said, has yet to get back to her.
Tupas acknowledged that some of the people at the party were executives of business process outsourcing (BPO) companies.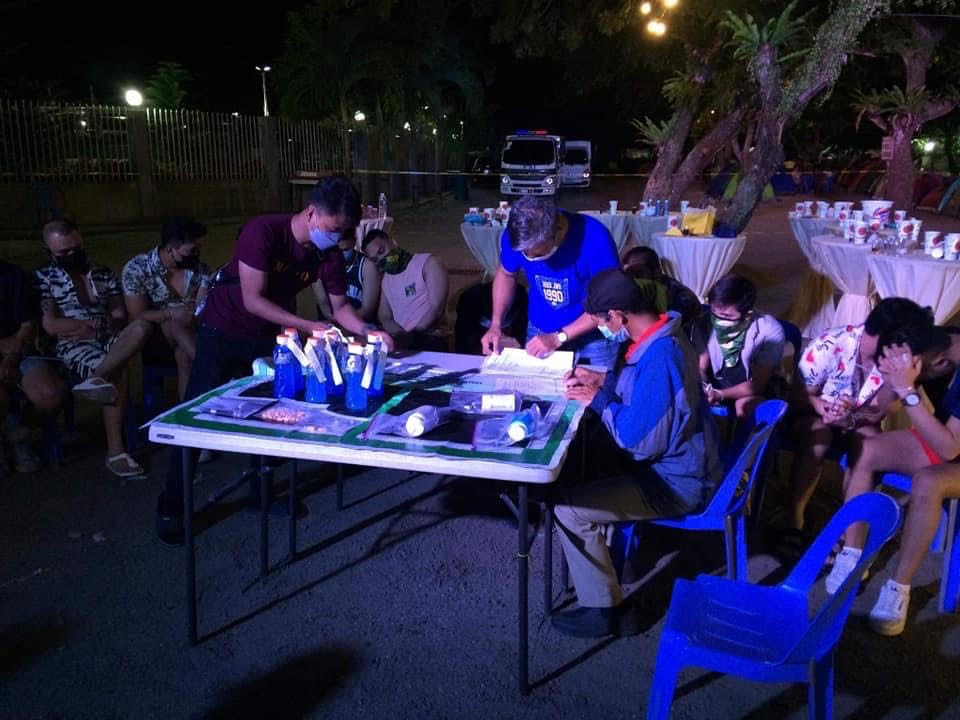 PDEA's photos
The PDEA Davao Region (Region XI) posted several photos together with a media release on its Facebook page, of the raid that netted some P1.5 million worth of alleged LSD, party drugs, meth, and marijuana at a resort in Barangay Pindasan, Mabini.
A report released by PDEA's national headquarters described the raid as a buy-bust operation at Sea Eagle Beach Resort.
Rappler is withholding the names of the individuals since it is not clear if they have all been arraigned or for what specific cases.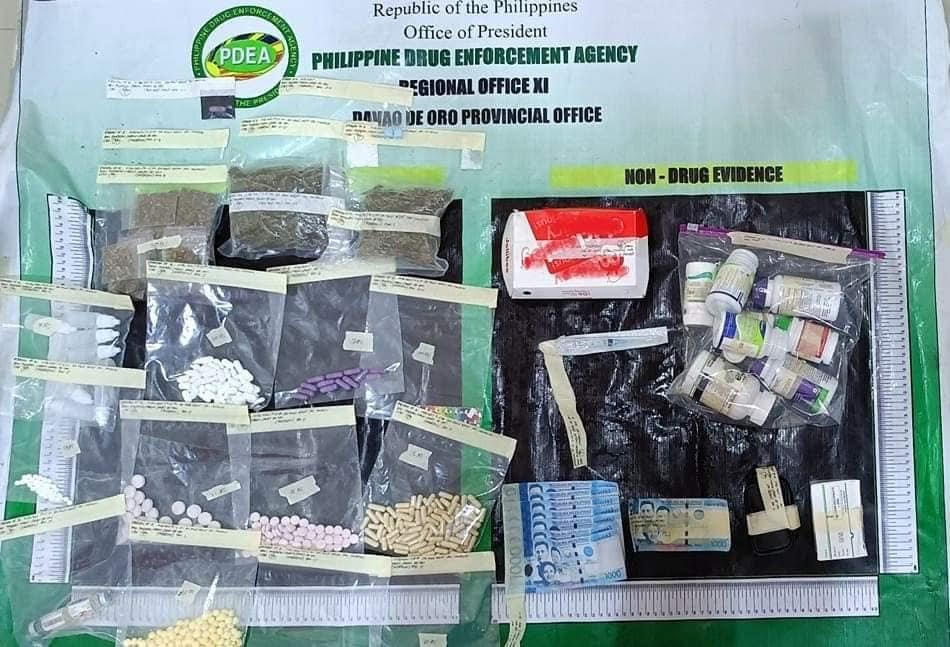 Why the fuss
The explosion of social media chatter is due to the fact that the names released by PDEA reside or work in Davao City, the home turf of President Rodrigo Duterte and controlled by the family – Mayor Sara, her brother Vice Mayor Sebastian, and another brother, Congressman Paolo.
Duterte's five years as President have been characterized by thousands of people killed in what he calls a "drug war," but which critics call a war against the poor.
Duterte campaigned for the presidency by riding on the narrative of having cleaned up Davao City and making it the safest city in the country. He pledged to rid the country of drug lords and drug gangs within first six months of his presidency.
But aside from the killings, his government has been rocked by the entry of several multi-billion peso shabu shipments, including one that involved personalities from Davao City who had been seen in parties with one of his sons.
– Rappler.com