This is AI generated summarization, which may have errors. For context, always refer to the full article.
The House approved 31 administration priority bills, but the Senate passed only seven. A bill does not reach the President's desk unless it hurdles both chambers of Congress.
MANILA, Philippines – President Ferdinand Marcos Jr. assumed the country's top post with the legislative branch totally on his side – a super majority coalition towering over the miniscule opposition in both the House and the Senate.
But one year since the 19th Congress convened, the President's allies have approved only six out of the 42 measures tagged as a priority by the Legislative Executive Development Advisory Council (LEDAC).
Rappler takes a closer look at the performance of the legislative branch and tracks the status of the Marcos administration's pet bills.
Congress OKs 6 priority bills
Six priority measures already hurdled the legislative branch, four of which have been signed by President Marcos into law.
SIM card registration
Republic Act No. 11934 or the SIM Card Registration Act is the first legislation enacted under the Marcos administration. The law requires SIM card owners to register with telecommunication companies to prevent deactivation.
The original deadline of registration was April 26, but was moved to July 25, after a low turnout of registrants.
Rescheduling the barangay elections
The barangay and Sangguniang Kabataan elections (BSKE) have long been delayed. The last one was conducted in 2018.
Filipinos were supposed to head to the polls to pick their new village and youth council leaders in December 2022, but Marcos, in October 2022, signed RA 11935, which reset the date of the elections to October 2023.
Advocates of postponement cited numerous reasons for the move – election fatigue, wanting to realign poll funds for COVID-19 recovery efforts, and buying time to institute reforms in the BSKE.
Election watchdogs strongly opposed the deferment, and in June, the Supreme Court said Marcos' postponement of the polls was unconstitutional, marking his first High Court defeat as Philippine president.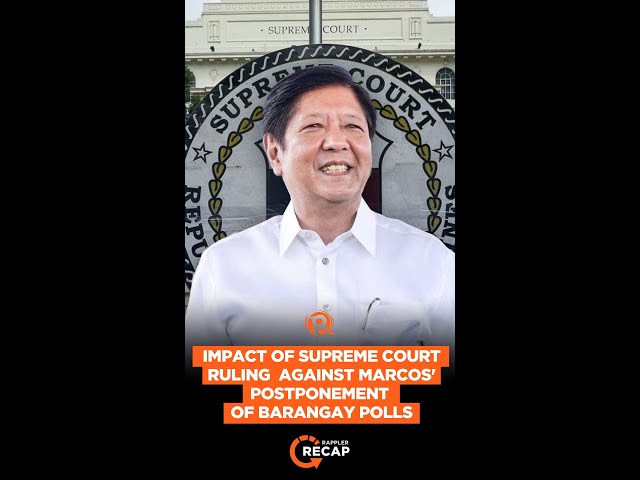 Tweaks to Duterte-era law on term limits of AFP officials
In May, Marcos signed RA 11939, which amended a year-old legislation that set fixed terms for the top brass of the Armed Forces of the Philippines.
In the new law, the maximum tour of duty of commanding generals of the Army, Navy, and Air Force was lowered from three to two years. An AFP chief gets a maximum tour of duty of three consecutive years.
The measure also removes the fixed or maximum terms specified in the Duterte administration-era law for the inspector general or the chiefs of unified commands.
Agrarian Emancipation Act
The measure seeks to condone farmers' existing loans from unpaid amortizations, interest, penalties, and surcharges arising from the Comprehensive Agrarian Reform Program and other similar laws.
House tax chairman Joey Salceda said around P58 billion in delinquencies will be waived, benefiting 654,000 agrarian reform beneficiaries.
Agri Representative Wilbert Lee added that by writing off farmers' loans, they can focus on improving their land, not having to worry about any debt.
Department of Health Specialty Centers Act
The measure seeks to establish specialty health centers in select public hospitals across all regions.
Speaker Martin Romualdez said that dictator Ferdinand E. Marcos built specialty hospitals during his time as president, but since all of those are in Quezon City, there is a need to make these services accessible to Filipinos in other parts of the country.
The bill is already on Marcos' desk.
Maharlika Investment Fund (MIF)
The most controversial legislation under the Marcos administration yet is the MIF, a proposed sovereign investment fund that hurdled Congress at record speed despite loud objections from critics, who worry that the funds are prone to corruption and investment risks.
Proponents, however, stood by the measure, which they say, have enough safeguards against corrupt actors.
The bill is just awaiting the President's signature.
9 bills hurdle at least 1 chamber in Congress, and nearing passage in other chamber
Rappler counted nine measures which meet both conditions: (1) already got the full approval of at least one chamber of Congress (either the House or the Senate), (2) in the other chamber where it remains pending, already elevated to the plenary.
These are:
New framework on public-private partnership agreements
Creation of National Disease Prevention Management Authority
Mandatory Reserve Officers' Training Corps (ROTC)
Internet Transactions Act/E-Commerce Law
Salt Industry Development Act
Ease of paying taxes
Magna Carta of Filipino Seafarers
New Philippine Passport Act
Expanding the national employment recovery strategy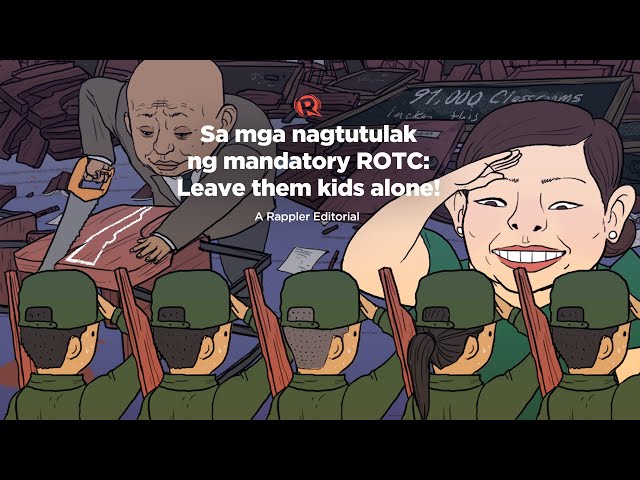 17 bills approved by the House, but languishing at the committee-level in the Senate
In fairness to the House of Representatives, it passed 31 out of the 42 measures which President Marcos identified as his priority.
But the Senate's track record pales in comparison, having approved only seven.
Without an approved Senate version of the bill passed by the lower chamber, a measure will not be able to reach President Marcos' desk.
A total of 17 bills have yet to reach the Senate plenary, even though the House already passed them on final reading.
These are:
Creation of medical reserve corps
Creation of the Virology Institute of the Philippines
Property valuation reform
Bill on government's transition to e-governance
National Government Rightsizing Program
Passive Income and Financial Intermediary Taxation Act
Waste-to-Energy Act
Free legal assistance to police and soldiers
National Land Use Act
Magna Carta of Barangay Health Workers
National Apprenticeship Program Act
Government Financial Institutions Unified Initiatives to Distressed Enterprises for Economic Recovery
Leyte Ecological Industrial Zone Act
Creation of the Eastern Visayas Development Authority
Establishing Negros Island Region
Automatic income classification of local government units
Modernization of the Bureau of Immigration
10 pet bills in early stages
Out of the 42 administration pet bills, 10 have yet to get past their respective committees in the House and the Senate.
These are:
Enabling law on natural gas industry
Philippine Ecosystem and Natural Capital Accounting System
Budget Modernization Act
Amendments to Electric Power Industry Reform Act
Creation of Department of Water Resources
National Defense Act
Fiscal framework for the pension system of military and uniformed personnel
Amendments to the Anti-Agricultural Smuggling Act
Amendments to the Universal Health Care Act
Comprehensive Infrastructure Development Master Plan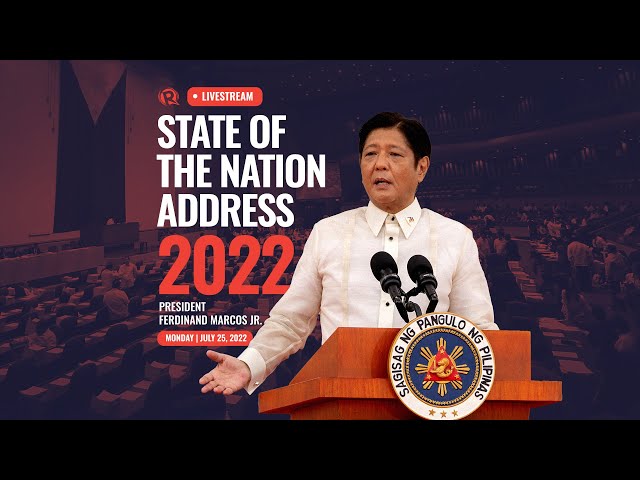 What's next?
Based on a LEDAC document in March, 10 of the 40 bills that had yet to be signed into law at the time had a target passage date of June 2, but Congress failed to meet the deadline on seven of them. As a result, the deadline was pushed back to yearend.
When Marcos delivers his SONA on July 24, he is expected to take pride in the six priority measures that Congress approved.
He is also expected to renew his appeal to lawmakers to work on his wish list of pet bills, which has been updated by LEDAC weeks before his annual speech. – with research from Jessica Bonifacio/Rappler.com
Jessica Bonifacio is an incoming third-year Environmental and Sanitary Engineering student in National University – Manila. She is a volunteer under Rappler's Research Unit.