This is AI generated summarization, which may have errors. For context, always refer to the full article.
Bongbong Marcos' first year of presidency proves sports is not spared in the game of politics
MANILA, Philippines – Noli Eala wanted to put together a modern version of the Gintong Alay when he was named the Philippine Sports Commission chairman under President Ferdinand "Bongbong" Marcos Jr. in August 2022.
Gintong Alay – the national sports program during the dictatorship of Marcos' father, Ferdinand Sr. – produced a bevy of Filipino sports heroes in the 1980s, including track and field legends Lydia de Vega and Elma Muros, and bowling icon Bong Coo.
Laying down the groundwork for the youth level, Eala proposed the Duyan ng Magiting (Cradle of the Brave), a grassroots development program that aimed to pave the way for aspiring Filipino athletes to success.
Then there was Gintong Laban (Golden Fight), a program aimed at providing the needs of elite athletes like gymnast Carlos Yulo, pole vaulter EJ Obiena, and weightlifter Hidilyn Diaz by tapping willing sponsors to donate to a pool of funds.
But Eala never saw his grand plans materialize as his PSC chairmanship proved short-lived.
Just four months into the job, Eala was shown the door and was replaced by Richard "Dickie" Bachmann in December 2022.
It was a brief stint that ended as a result of the political mess supposedly brought by the falling-out between Marcos' party, Partido Federal ng Pilipinas (PFP), and his former executive secretary Vic Rodriguez.
Support for Marcos
Rodriguez, Marcos' longtime chief of staff and spokesperson, reportedly recommended Eala for the PSC chairmanship, an appointment that did not come as a surprise given his extensive experience as a sports executive.
Eala, also a sports broadcaster, served as PBA commissioner, executive director of the Samahang Basketbol ng Pilipinas, and sports director of San Miguel Corporation.
More importantly, Eala publicly showed his support for Marcos during his presidential campaign as he appeared onstage in multiple rallies.
Eala even interviewed Marcos in his One PH program Power and Play just before the former senator filed his candidacy for president in October 2021.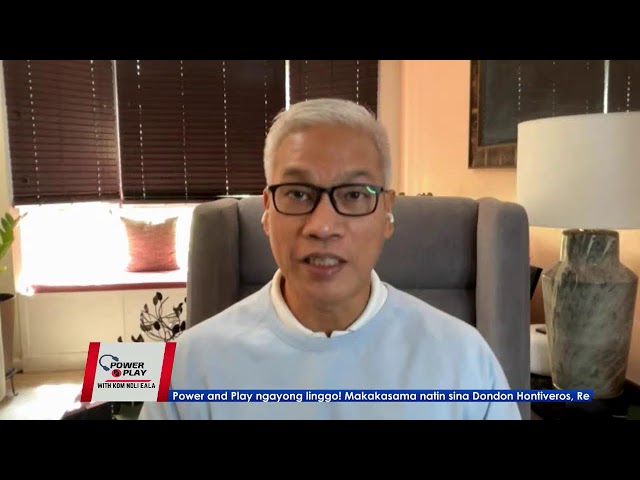 Marcos and Eala are also both La Salle Green Hills alumni.
Those factors, however, were not enough for Eala to keep his seat in the aftermath of Rodriguez's ouster from the PFP.
After his resignation as executive secretary in September 2022 that came at the heels of his alleged involvement in the sugar importation controversy, Rodriguez was expelled by the PFP for his "incompetence as a public servant, conduct inimical to the interests of the party, abuse and breach of trust and confidence reposed on him by the president and the party, abandonment, and disloyalty" in November 2022.
Over a month later, Eala also got the boot, with Marcos naming Bachmann as the new PSC chairman and Walter Torres and Edward Lim Hayco as new PSC commissioners.
Eala, who oversaw the successful staging of the 2022 Philippine Youth Games, took Marcos' decision in stride.
"As I leave, I am at peace knowing that in the months I served, I cared for all our athletes and Philippine sports like no other," Eala said in a statement.
New chief
Like Eala, Bachmann brings with him valuable experience as a sports executive after serving as team governor of the now-defunct PBA franchise Alaska Aces for several years.
He then became the PBA 3×3 chairman, UAAP basketball commissioner, and 2023 FIBA World Cup head of local organizing committee operations – posts he needed to vacate following his appointment as PSC chairman.
As his first order of business in January, Bachmann vowed the on-time release of athletes' allowances.
"If there is any delay of allowances of any athlete, delay my salary also," Bachmann said. "When I say that there is no delay in allowances, I'm going to make it happen."
Bachmann, a former PBA player and the son of late Olympian Kurt, also underlined the need to focus on athletes' nutrition.
"We have to make sure that the athlete is given proper nutrition for them to perform well," Bachmann told PlayItRight TV.
Filipino athletes certainly did not disappoint in the previous Cambodia SEA Games in May.
Although the Philippines slipped to fifth place after finishing fourth overall in Vietnam last year, it netted its biggest gold haul in an overseas SEA Games in nearly four decades.
Team Philippines bagged 58 golds in Cambodia, its most in an overseas SEA Games since it captured 59 golds in the 1987 edition in Indonesia.
On top of the 58 golds, the country took home 85 silvers and 117 bronzes for a total of 260 medals.
Sweet promise
Perhaps, Filipino athletes sent to Cambodia were motivated by Marcos' pledge of support for the Philippines' SEA Games campaign.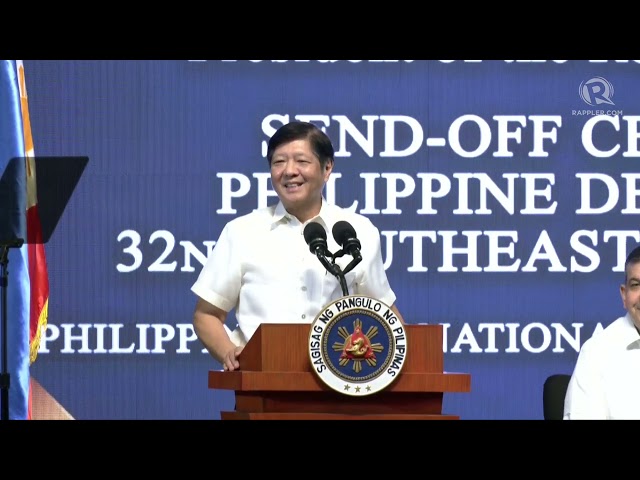 "[I]f there is anything more that this government can do, that this administration can do, that I personally can do, you please make sure you will tell me because we are all rooting for you," Marcos, who claimed to be a sports buff when he was young, said during the SEA Games send-off in April.
"And we all want to do everything that we can do to make you as successful as you possibly can in your chosen events."
Marcos, though, ought to put his money where his mouth is, considering his predecessor, Rodrigo Duterte, made it rain in cash bonuses for Filipino medalists in previous editions of the regional showpiece.
In the 2019 and 2021 SEA Games, Duterte doubled the incentives that Filipino medalists were entitled to receive according to the law.
Marcos has yet to announce such reward and has yet to meet the SEA Games medalists in a traditional courtesy call at Malacañang.
Big year for PH sports
Marcos' presidency will witness the Philippines' co-hosting of the FIBA World Cup, marking the first time that the country will host the global hoops showdown since the 1978 edition that took place during his father's regime.
To ensure an optimal hosting of the World Cup, which will run from August 25 to September 10, Marcos ordered in March the creation of an inter-agency task force that is meant to aid the SBP in its hosting preparations.
Headed by the PSC chairman, which is Bachmann, the task force includes members from various government agencies, including the Department of Foreign Affairs, Department of Tourism, Bureau of Immigration, Philippine National Police, and Metropolitan Manila Development Authority, among others.
Sixteen of the 32 participating World Cup teams will play their group stage games at the Araneta Coliseum and Mall of Asia Arena, while the rest will see action in Japan and Indonesia.
The Philippines will host the final phase, including the championship game, at the Mall of Asia Arena.
Local sports also goes full blast under Marcos as the Palarong Pambansa returns since its last staging in 2019 after being shelved due to the pandemic.
From July 29 to August 5, the Department of Education will host the Palarong Pambasa in Marikina City, where the best student-athletes at the elementary and secondary levels will compete in 25 sports, including two demonstration and two para events.
Aside from the Palarong Pambasa and the World Cup, Filipinos are in for a big year in sports.
The Asian Games is set in September in Hangzhou, China, with the Philippines seeking to surpass its four-gold loot in the 2018 edition in Indonesia.
Eclipsing those four golds will guarantee the country its biggest Asiad gold haul in six decades, or since it clinched seven golds in the 1962 edition, also held in Indonesia.
The Olympic qualification period has also begun, with the likes of Obiena and Yulo looking to punch their tickets to the 2024 Paris Games this year.
Obiena is expected to become the first Filipino to qualify for Paris once he clears the entry standard of 5.82m in July, while Yulo will fight for his Olympic spot in the World Artistic Gymnastics Championships in Antwerp, Belgium in September.
Together with Olympic weightlifting champion Diaz, Obiena and Yulo will be relied on to deliver in Paris.
Leadership, though, will always play a key role even as Filipino athletes strive for sporting glory. And they can only hold out hope that under Marcos' remaining term, focus will be more on the games and less on the politics. – Rappler.com